Worship Arts...
Our Heart...
At Family of Christ, it is our desire for each individual who walks through our doors or joins us online, to experience a genuine and passionate connection with the Lord through our times of worship. We realize worship does not just get expressed in the form of music, but it overflows through each part of our daily lives. As such, in all the elements of our service - and in our lives outside these four walls - we seek to draw attention to Jesus and give Him glory!
Our Expression...
The music in our modern services is contemporary. Most often, we worship utilizing a full band, incorporating the beauty of strings, artistic lighting and stage design. We also love to include and revel in the truth found in the older hymns of our faith. We celebrate at the Lord's table as a family, remembering the sacrifice He made for us. Overall, our goal is to draw attention to Jesus and help others engage with the wonder of who He is and all He has done.
Joining Our Team...
We have an amazing team of leaders and volunteers serving in the area of Worship Arts, but we are always in need of more gifted volunteers to join us!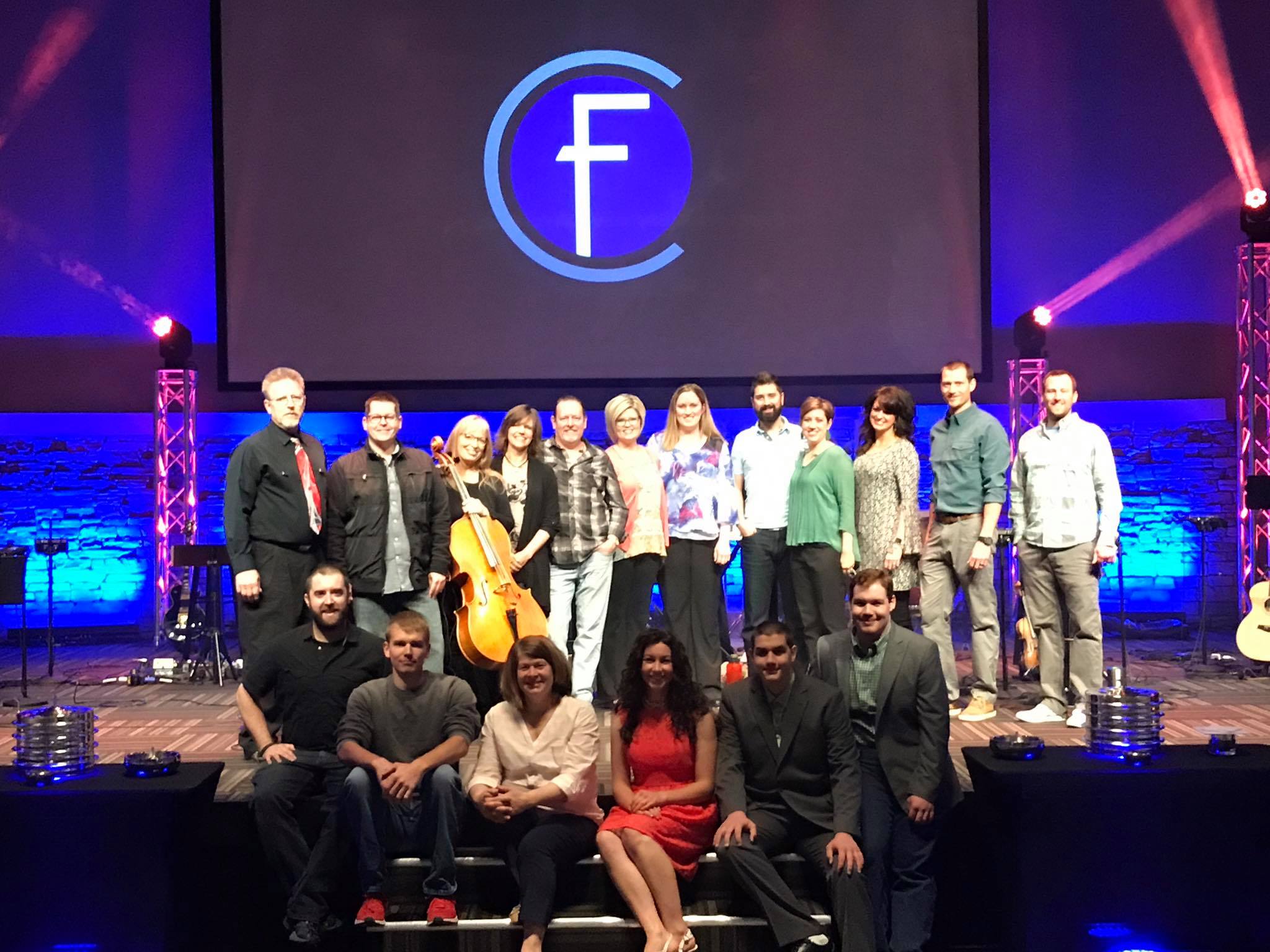 Areas of service include:
1.) TECH TEAM: (includes camera operators, sound, lighting, lyrics, etc.) Audio, Video and Lighting are tools we use during our worship services to help create an atmosphere that draws others to worship God. It's also our goal to utilize these tools to spread the teaching of God's word and get it into the hands of as many people as possible using whatever mediums are available. Interested? Please contact Aaron Miller at .
2.) BAND MEMBERS: (drums, bass guitar, acoustic guitar, electric guitar, keyboard players, percussion, string players, etc.) We seek those who not only have excellent musical abilities but who also have a real heart to worship and to serve! If you'd like to audition, please fill out the PDF here on our Worship Arts page and email it to (or feel free to deliver it to the church office).
3.) VOCALISTS: We seek vocalists with great pitch, a heart to worship and an ability to blend and pick out harmony parts. If you'd like to audition to sing on the worship team, please fill out the PDF application here on our Worship Arts page and send it either via email to or deliver it to the church office. If you have any questions, please don't hesitate to contact Shannon.
4.) CHOIR: The choir sings a couple times per month at our Classic Service. Rehearsals are held on Wednesdays at 6:30 pm in the Music Suite. Everyone is welcome to come and join—no experience necessary. Questions? Please contact our Chancel Choir Director Katy Mariotti at .
If you are interested in volunteering with our Worship Arts Ministry, or you have more questions, please feel free to get in touch with us to chat, if you'd like. We look forward to hearing from you!
Choir:
Worship Arts Director:
Re-Watch our Good Friday Requiem