Our Staff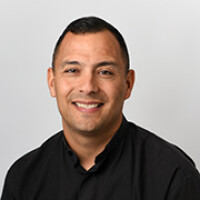 Pastor Mark Moreno
Senior Pastor
E-Mail:

A native of Houston, TX, Pastor Mark graduated from the University of Central Missouri in 1998 with a Bachelor's Degree in English Literature. He then continued to Concordia Seminary and graduated in 2002 with a Master's Degree in Theology and again in 2011 with a Doctorate Degree. He has served as Associate Pastor at Faith Lutheran in Viera, FL and planted Hope Lutheran in Melbourne, FL.

Pastor Mark also serves as a Chaplain in the United States Navy Reserve. In 2016, he was selected as the Reserve Chaplain of the Year. Currently Pastor Mark serves with Marine Corps Installation Command. He loves the opportunity to serve sailors, marines, and coastguardsmen while sharing the Gospel. He and his wife Raquel are high school sweethearts, married in 1996 and have three children.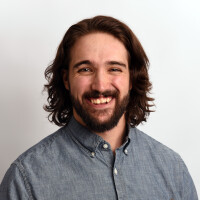 Pastor Aidan Moon
Associate Pastor & Interim Director of Student Ministries
E-Mail:

Pastor Moon graduated from Concordia University, Nebraska, in 2019 with a BA in Theology and Christian Education. While there he also had the opportunity to study in Cambridge, England and spent three summers working as a counselor at Lutheran Valley Retreat. Upon graduation from CUNE, he continued his education at Concordia Seminary, Saint Louis. He graduated with a Master of Divinity degree in 2023 and received the call to Family of Christ following graduation.
Pastor Moon is a native of the west, growing up on cattle ranches in Montana, New Mexico, and Colorado, respectively. Many of these years were spent southeast of Colorado Springs, CO. He met his wife Naomi in fifth grade at Sunday school. They were married in 2018 and have two energetic boys. When not busy with family and ministry, he enjoys hiking, hunting, reading, writing, playing video games and music.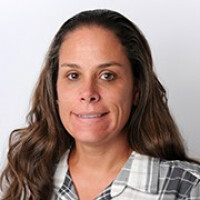 Amy Campbell
Director- Child Development Center
E-Mail:

What a wonderful experience it has been serving at Family of Christ since the church opened the Child Development Center in 1998! Every day, Amy is given the opportunity to share her faith with the students, their families, her co-workers, and friends. She truly enjoys serving and is blessed by God to work in the Christ-centered, loving atmosphere here at FOC. Amy treasures being a part of the excitement as these precious little ones learn new things daily.

Not only does Amy have a heart for teaching, she also loves spending time with her family enjoying the great outdoors.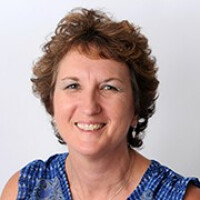 Sharon Monteleone
Director of Operations
E-Mail:

Sharon graduated from Old Dominion University in 1985 with a Bachelor's Degree in Business Administration in Accounting. In 1994, she obtained her CPA License in Maryland. In 1986, she married Rich in Virginia Beach and then moved to Maryland where she worked at Chase Bank and Coca Cola for ten years. Her first son was born in 1996, and she moved to Colorado when he was two months old. She was a stay-at-home mom for three years; then she began working at Family of Christ in 1999 as a CDC teacher. In 2000, her second son was born, and she began working part-time as the Accountant for FOC. Currently, her full-time position is Director of Operations.

Sharon enjoys traveling, visiting her boys, scrapbooking, exercising, hiking, and watching sports.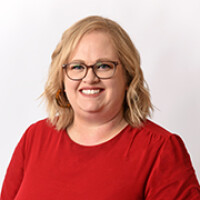 Katie Morgan
Director of Family & Children's Ministries
E-Mail:

Katie was born and raised in Brighton, CO. She received a Bachelor of Arts in Psychology degree and Director of Christian Education (DCE) certification emphasis in Children, Youth, and Family Ministry from Concordia University Nebraska in 2011. From 2012 - 2021 she served at two different churches in Kansas. Katie is in her 9th year as a DCE and really enjoys working with children and their big people as their journey in the relationship with Jesus. In her free time, she loves going on walks with her dog Cruze, cooking for others, and watching movies.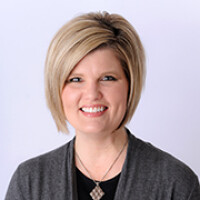 Shannon Adducci
Worship Leader
E-Mail:

Shannon was born in Omaha, Nebraska but got to Colorado as quickly as she could! Playing piano since the age of five, and diving into singing and songwriting not long after, she joined her church worship team by the time she was ten and hasn't stopped since.
Shannon graduated from both Christ for the Nations and Dallas Baptist University, studying Theology, Christian Ministries, and Worship. Shannon not only leads worship at Family of Christ and has a huge heart for the local church, but she also ministers around the US and abroad at conferences, retreats, and other ministry events. She has also written and recorded six worship projects of her own.
In her spare time, Shannon really enjoys photography, decorating, chalk-painting furniture, organizing, reading, and blogging. She is head over heels in love with her hubby Joe, and together they love hiking, traveling overseas, cooking and entertaining, creating in the glass studio, being goofballs, and simply just being with one another. They make their home in Highlands Ranch with their three teenage boys and their part-Beagle, part-Great Pyrenees dog Chloe.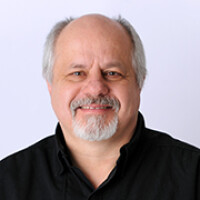 Paul Chizzo
Technology & Security Director
E-Mail:

Paul grew up in the Chicago area before graduating from the University of Michigan. Paul spent many years as a consulting manager overseeing complex technical projects for large telecom and Fortune 100 companies, primarily in areas of network management and operations centers. After far too many years of business traveling, Paul finally walked away from that career to focus on raising two amazing kids, Oni and Micah, along with his wife Sonia. Paul is responsible for all technology at FOC, as well as leading the security program. Paul also enjoys shooting sports, riding ATVs, Kempo Karate, and his new gravel bicycle...we'll see how that goes... :)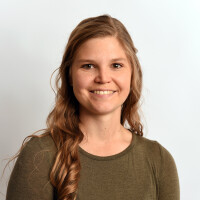 Naomi Moon
Deaconess Intern
E-Mail:

Naomi Moon graduated from Concordia University Nebraska in 2019 with a BA in Christian Educational Leadership and Theology. She then completed her Director of Christian Education Internship and served for one year at Christ Memorial Lutheran Church in St. Louis, MO doing Children and Family Ministry. She is now also studying remotely at Concordia Seminary in the Online Deaconess Program and working towards a Master's in Spiritual Care.
Naomi grew up on the foothills of Pikes Peak in Chipita Park and attended Manitou Springs High School. Naomi is married to Aidan Moon, who she met in fifth grade Sunday School, and they have two energetic little boys. Naomi enjoys taking care of her houseplants and baking sourdough bread as well as being outdoors.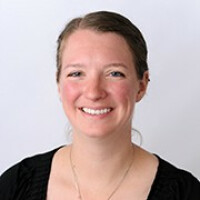 Katy Mariotti
Chancel Choir Director
E-Mail:

Katy Mariotti has been the Choir Director at FOC since 2016. Katy has a Bachelor of Music Education from the University of Northern Colorado (UNC), and she taught Middle School Choir for nine years before having her first baby and leaving her position to spend more time at home as a mommy. Along with directing the wonderful FOC Chancel Choir, Katy gives (and takes!) voice lessons. She has the honor of singing with the Colorado Vocal Arts Ensemble. Katy also has an MA in creative writing from Regis University.

In her spare time, she enjoys singing, reading, writing, movies, Harry Potter, and bright colors! But since she's a mom of two beautiful young kids, mostly she spends time taking care of them and hanging out with her husband and High School sweetheart, Dan.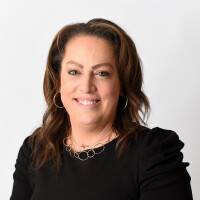 April Perez
Communications & Administrative Assistant
E-Mail:

April has spent her entire adult life working in various areas of customer service, client relations, communications, leadership, and management. While she enjoys empowering her teams to grow into their potential, it became clear that remaining in the corporate world was not what God was calling her to do in this season of life.
April is the proud mom to McKenzi and Marek and the jelly to JT Slivka's peanut butter. She has lived in Colorado Springs since 1997 and grew up in the church. While not always the prettiest journey, April's love of God is rooted deeply in His amazing love and grace. April and her family have attended Family of Christ since September 2022 and immediately felt at home. April knows without a doubt that the Lord has placed a calling on her life and she is so excited to serve God's calling in this ministry.
In her spare time she enjoys spending time with her family, organizing my pantry, making JT move furniture around the house, and "treasure hunting" thrift store shopping.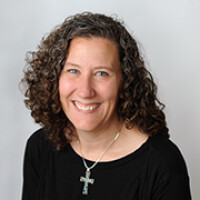 Sonja Genke
Family & Children's Ministry Assistant
E-Mail:

Sonja earned her Bachelor's in Elementary Education in 1994 from Concordia University Wisconsin and her Master's in Reading Education in 2002 from Governors State University. She has taught 1st, 2nd, 3rd, and 4th grades. She also spent several years as a stay-at-home mom with her two daughters. Sonja's husband is an active-duty Air Force Chaplain. The Air Force brought the Genke family to Colorado in 2017. Sonja enjoys spending time with her family, walking her dogs, running, and crafting.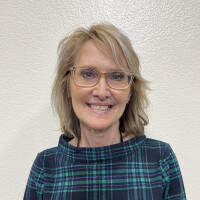 Nancy Jacobsen
Accompanist
E-Mail: