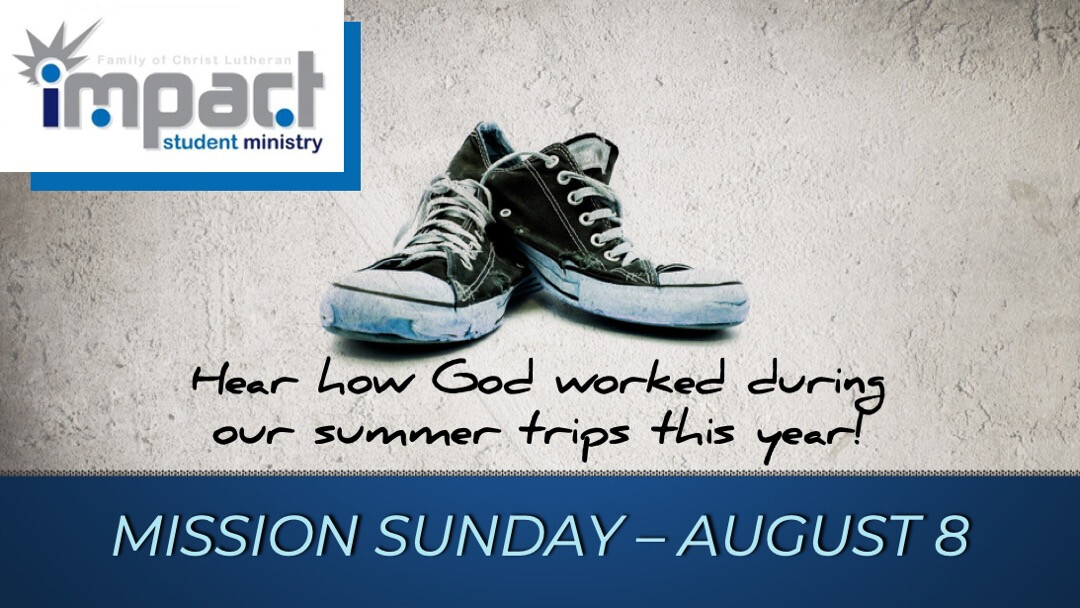 Sunday, August 08, 2021
,
8:00 AM - 12:00 PM
This summer, we had two teams of students go out to serve! Thank you so much for keeping these students in your prayers during their trips to Kansas City. God grew each of them in amazing ways as they shared His love and served in each community!

To hear students share stories about how God worked during these life-changing missions, we invite you to join us for our student-led Mission Sunday worship services on August 8.