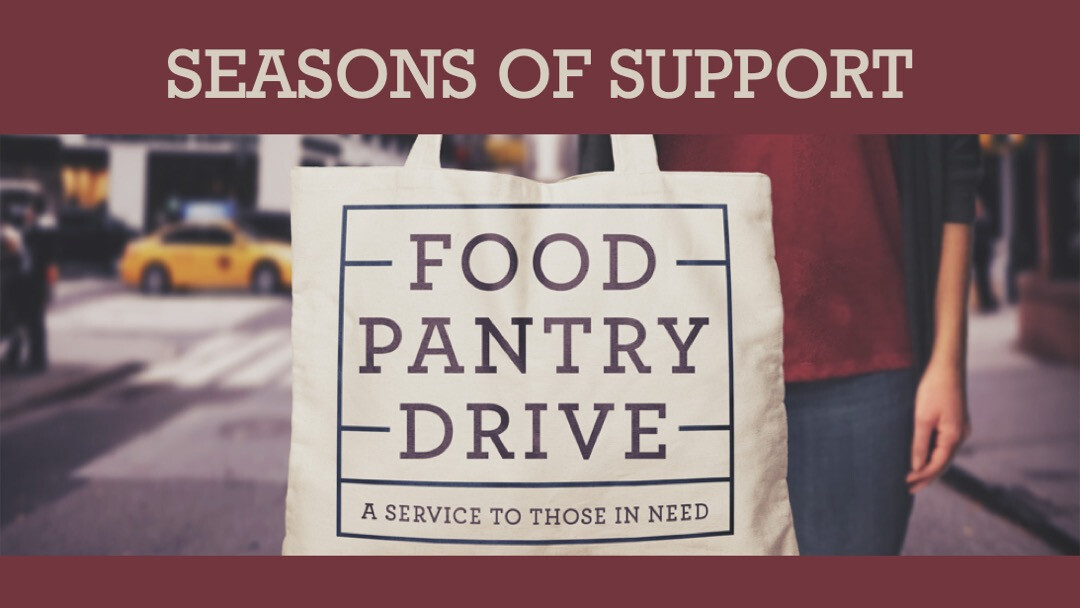 Sunday, June 06, 2021 - Sunday, June 13, 2021
Seasons of Support is a new outreach ministry that was started as a result of the Red Letter Challenge we did back this spring and is led by FOC Member, Michael Kaye!

Once each quarter, we will ask for food donations to fill a need that Tri-Lakes Cares has for their food pantry. This "season" we are asking for what they call Meal Makers: cream of mushroom soup, vegetable broth, chicken broth, and beef broth.

Our first collection began on June 6! Please bring your donations to the Worship Center during any of our services or to the Church Office during the week.