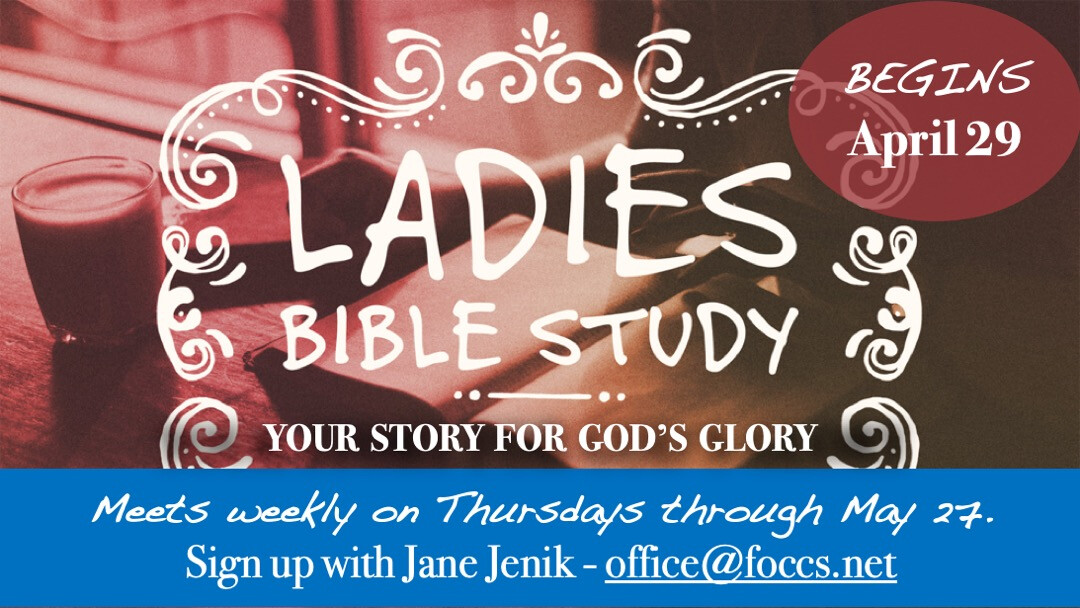 Every Thursday, from 04/29/2021 to 05/27/2021
,
12:00 AM
Ladies! Looking to join a Bible study at Family of Christ? Your Story for God's Glory is a fantastic five-week study!

Join starting Thursday, April 29! The group will meet weekly on Thursday evenings at 6:30 pm in Youth Room 1 through May 27. Together, we'll discuss and explore...

- How to write YOUR Story.
- Can YOUR Story help others?
- Is YOUR Story for God's GLORY?

This study will be led by Maritza Haller, Lois Cavera, & April Prater. For more information and to sign up, contact Jane Jenik - or 719.481.2255.