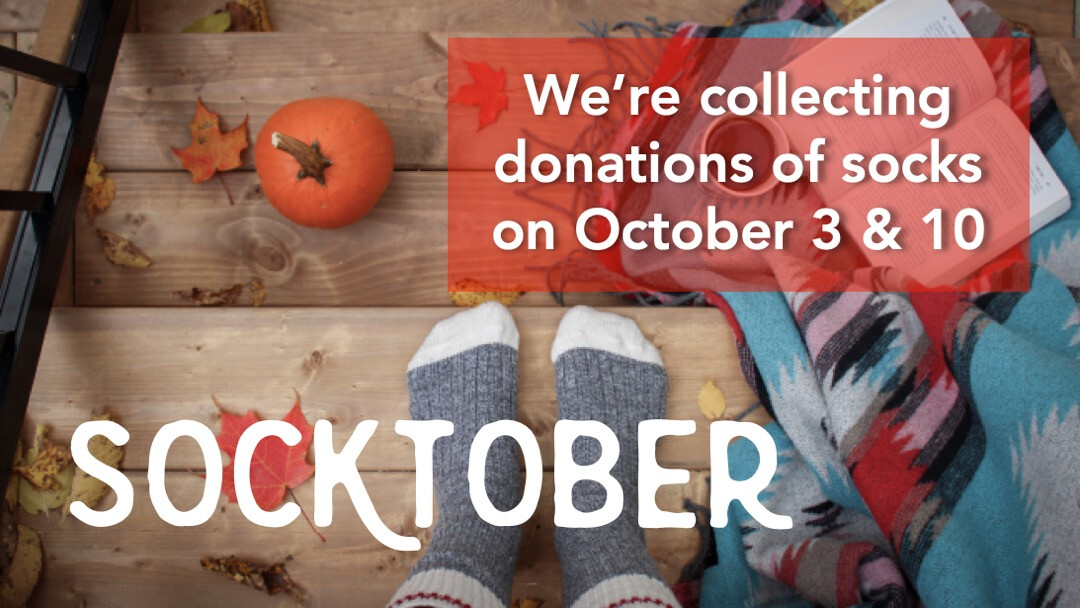 Every Sunday from 10/03/2021 to 10/10/2021
October is "Socktober" and we will be collecting donations of socks on Sundays, October 3 and 10!

Baby socks will go to Life Network - children's socks will go to Cases of Love - AND adult socks will go to the Pueblo VA, the homeless, and nursing homes.

Thank you for helping us provide warmth for those in need during this fall season!