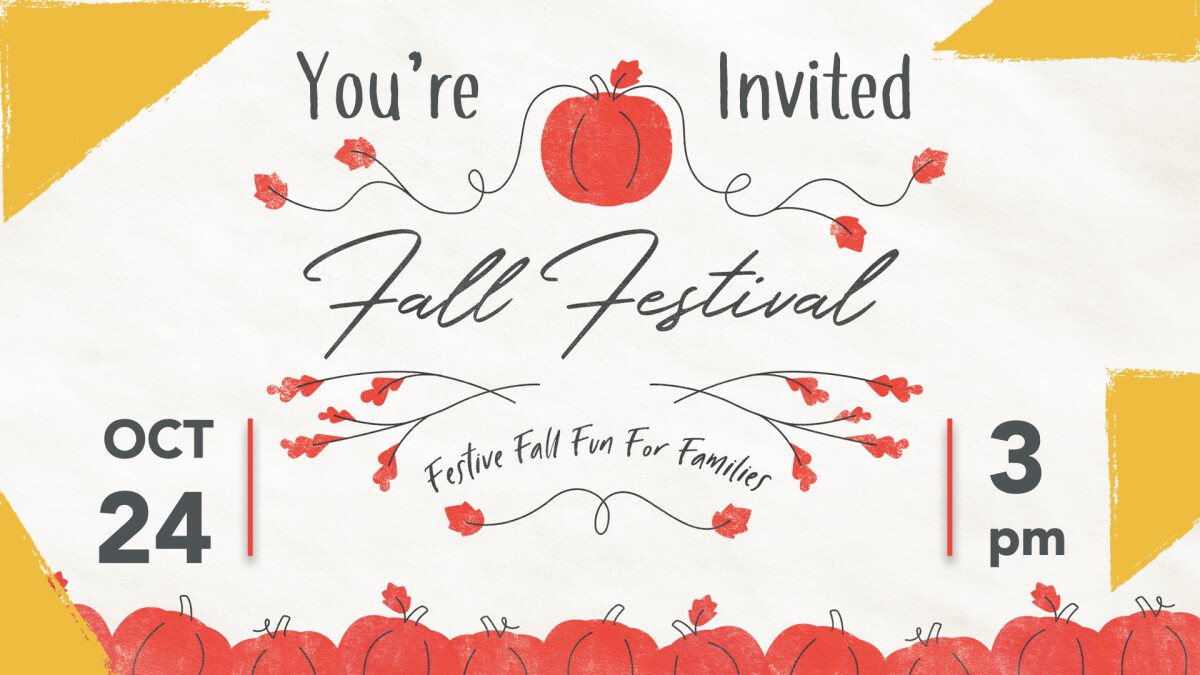 Saturday, October 24, 2020
,
3:00 PM - 5:30 PM
We invite you and your family to join us for our wonderful Fall Festival on Saturday, October 24, from 3:00 - 5:30 pm at Family of Christ! To ensure social distancing, we're asking families to arrive in 30 minute intervals between 3:00 pm - 5:00 pm. Select the window of time that works well for your family. Click HERE to sign up!
Here is the scoop:

Our Fall Festival take place almost ALL outdoors in the east parking lot. Our goal is to have 35 cars decorated and ready to give out candy for a Trunk or Treat.
Then we'll have other fun activities along with a maze in the Worship Center!
We are taking precautions to ensure that this event will be FUN and SAFE for your whole family!
- - -
What can YOU do to help?
Please consider donating individually wrapped candy. Those huge bags from Walmart, Target, Costco, etc. are perfect!

Please think about being one of the cars that is parked and decorated! You can make a theme based on stuff you have handy (Broncos gear, Halloween decorations, etc) OR you can show up with NO decorations and we'll provide them. The main thing is that you have a warm smile and a heart for Jesus! Reach out to the Church Office -

if you're interested in participating as a volunteer in the Trunk or Treat.

Please pray for this event! Many places are cancelling their Fall Festivals or Halloween events, so we truly feel this can meet a community need. People from all over Monument will come to FOC for the first time and we want it to be special!

If you have kids, come on out and enjoy! If you have friends and neighbors you've been thinking about inviting to church, this is a great first step!
Thank you for being "outward facing" and helping us engage the community for Christ. We are very excited about our Fall Festival event!