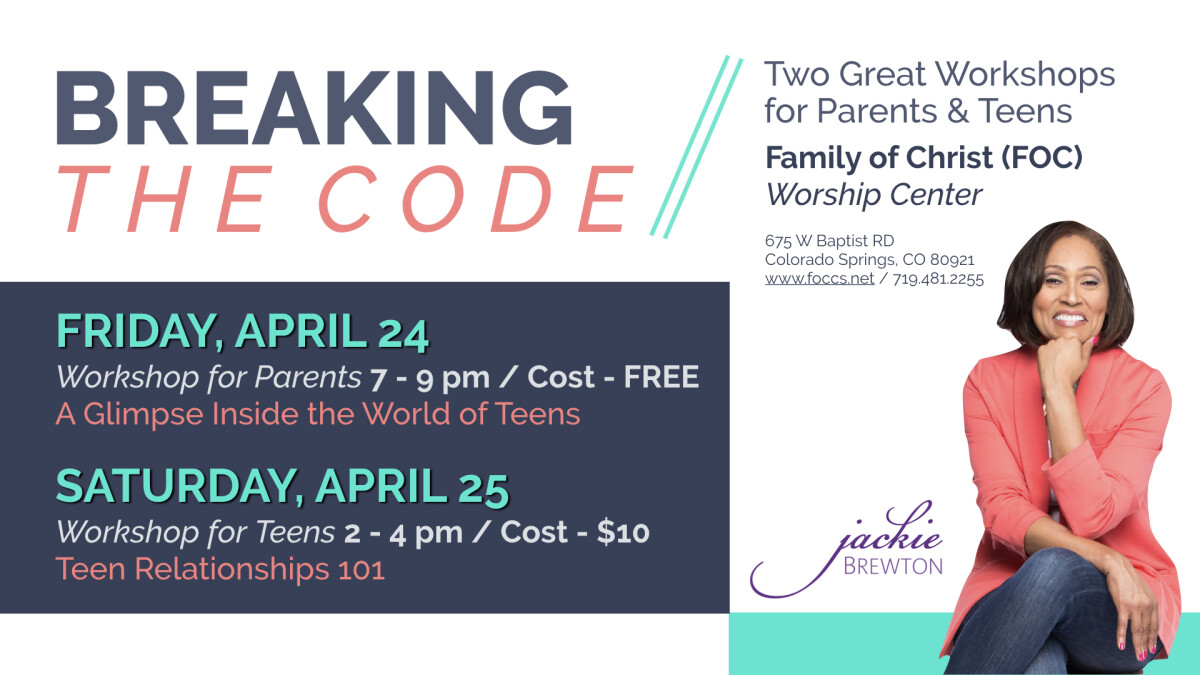 Friday, April 24, 2020 - Saturday, April 25, 2020
Family of Christ is looking forward to hosting two great workshops for Parents and Teens! We are assessing whether to reschedule or hold this event online. Please stay tuned!
- - -
Don't miss these captivating presentations from a positive youth development speaker who has spoken to 100,000+ teens!

Friday, April 24
Workshop for Parents

7 - 9 pm / Cost - FREE
A Glimpse Inside the World of Teens / Register

HERE



"I am so impressed and thrilled to see a program like this. This information is wonderful and so vital to our children today."
~ Parent

Topics include:
- Impact of Peer Pressure
- Dangers of Technology
- Mental Health Issues
- Sexual Assault Prevention
- Effective Communication Strategies

---
Saturday, April 25
Workshop for Teens

(Parents welcome!)
2 - 4 pm / Cost - $10.00
Teen Relationships 101 / Register HERE

"Listening to you was a wakeup call. You were what I needed."
~ High School Student

Topics include:
- Good Chemistry vs Authentic Love
- Who's Pressuring Whom?
- Why Teens Do & Don't Have Sex
- Why You Need a "YES"
- Know Your Worth!

Contact Jeremy Hetzel - with any questions about these upcoming workshops!