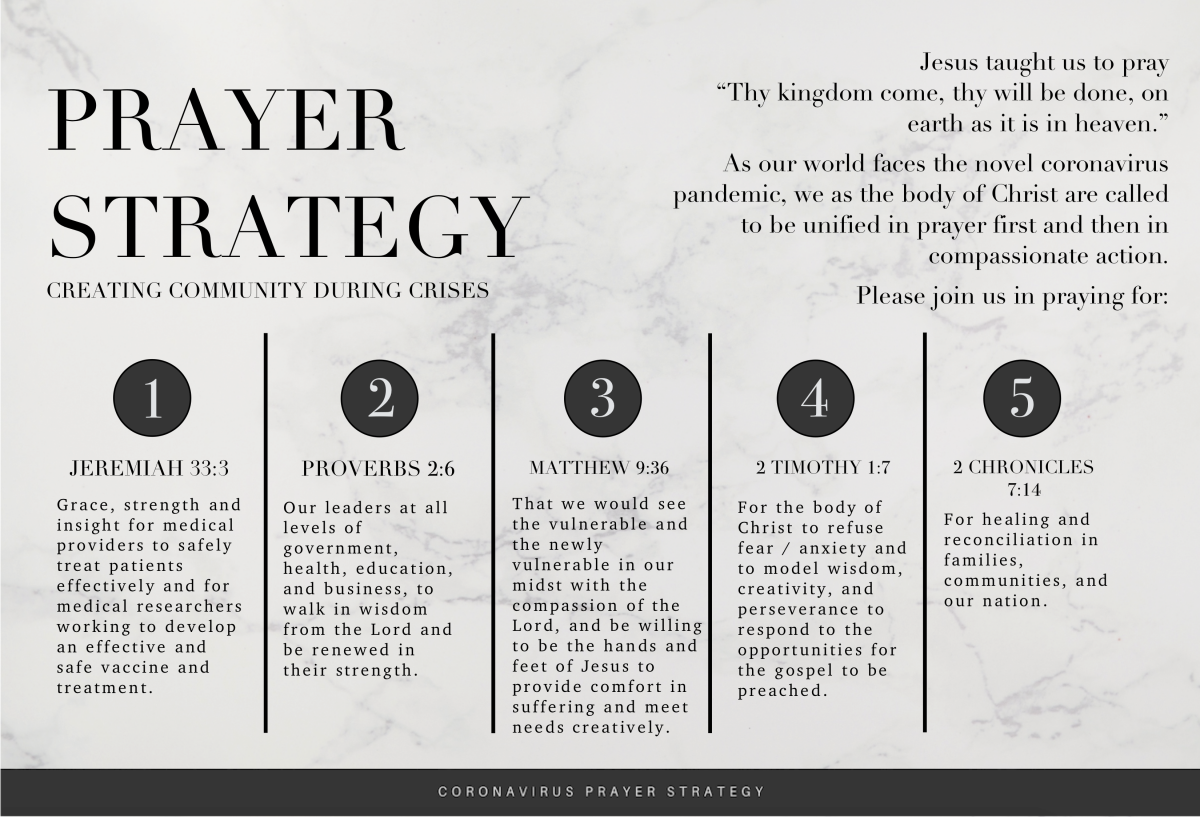 Every Thursday from 03/19/2020 to 05/13/2020
Church family! We invite you to join together in prayer at 8 AM and 8 PM each day over our 5 Prayer Strategy topics. Pray for one or more of the topics every day of the week. Let's cover our local and global communities in prayer!
We welcome you to comment on our Prayer Strategy Facebook (familyofchristcoloradosprings) & Instagram (familyofchristchurch) posts with prayer requests, prayers, and words of encouragement!