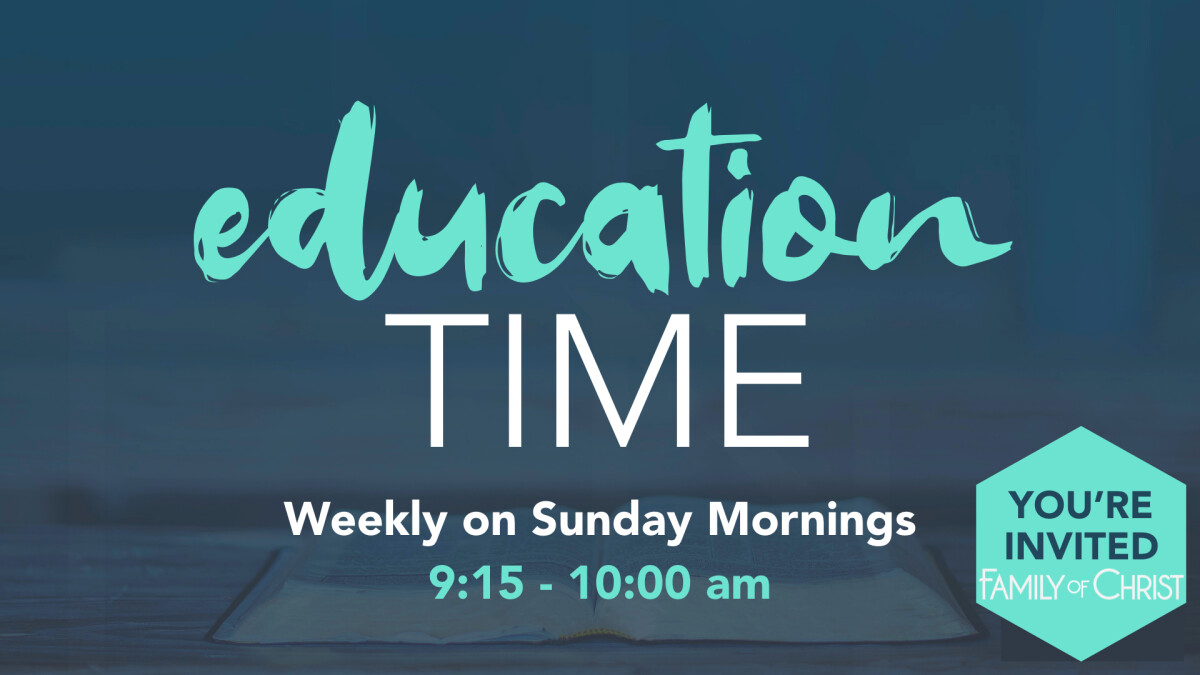 Every Sunday, from 01/12/2020 to 05/17/2020
,
9:15 AM - 10:00 AM
You're Invited to Our Education Time!

On Sunday mornings, we have a dedicated time for Children, Youth, and Adult Bible study opportunities!



SUNDAY MORNING SCHEDULE
Classic Service - 8:00 - 9:00 am
Education Time - 9:15 - 10:00 am
Modern Service - 10:15 - 11:15 am

Fellowship time will be available between our worship services - so please take a moment to grab a cup of coffee and a donut - and join us for a Bible Study of your choice!

Please contact the Church Office - or 719.481.2255 for more information about the current studies we are offering.


EDUCATION TIME CLASSES
ADULT CLASSES
Bible Study Class: "The Divided Kingdom"


Take a closer look at this important time in Biblical history through discussion of scripture, artwork, music, and how it applies today with messages of warning and hope.



New Member Class
Learn more about our church family and what we teach, believe, and confess. Through February 23, we'll explore, ask questions, and celebrate our faith in Jesus together! All New Members will be welcomed during our Worship Services on Sunday, March 1.

Discipleship Class: "Friends of God"


Join us for a discipleship program that will move you toward a deeper friendship with God

.

This class will not be meeting on Sundays, February 9 & 16.



YOUTH CLASSES
IMPACT Academy: Axis: "Social Media"


This class is for Jr. High and High School students, as well as parents! It utilizes curriculum from Axis to help navigate today's culture and connect with teens through meaningful conversations.



CHILDREN'S CLASSES
Kids 3:11 - Grow: "Real Love"


Our Children's Ministry is going through a series on Jesus' Teachings: REAL LOVE. 
Our hope is that by the end of this series, every kid will be able to say, because 
God loves everyone, I can show God's love by being kind, I can show God's love 
even when it's hard, and that ultimately, love is the best choice!