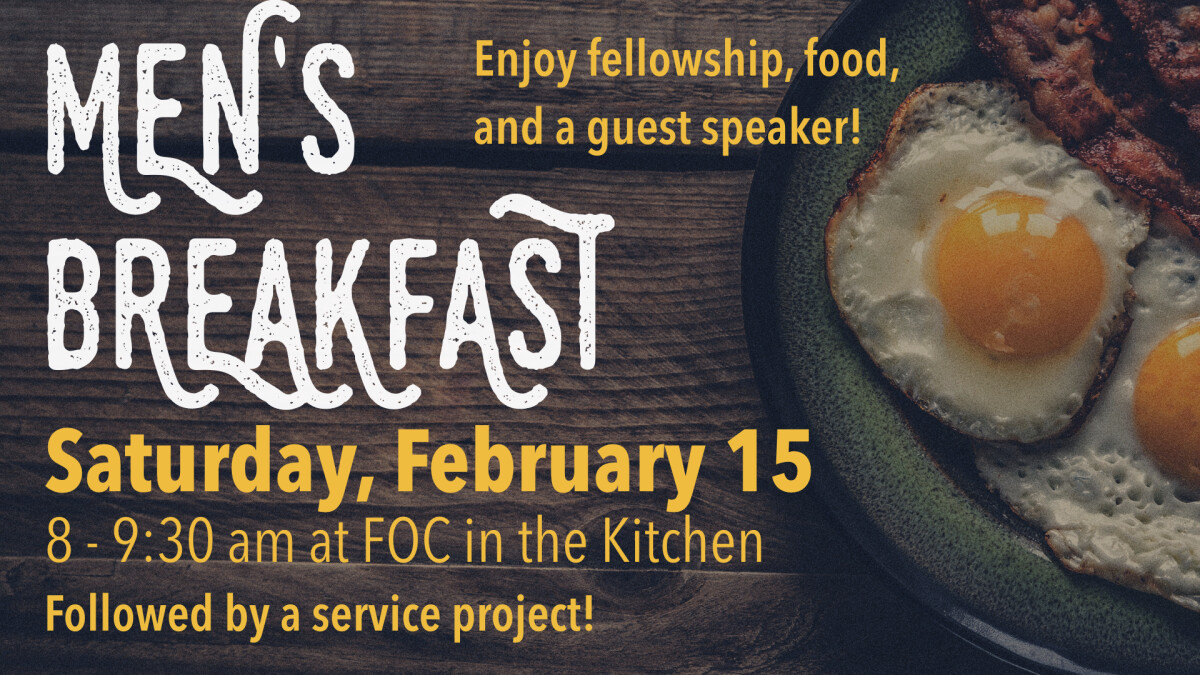 Saturday, February 15, 2020
,
8:00 AM - 2:00 PM
Men of FOC! You are invited to the Men's Quarterly Breakfast on Saturday, February 15, at 8:00 am in the FOC - Kitchen. Enjoy a delicious breakfast and fellowship in addition to an FOC Member guest speaker!

Our breakfast will be followed by an Act Of Service as we work together to paint the Family Life Center (formerly the North Sanctuary.)

Reach out to Tom Keithley -
with any questions you may have about this event.