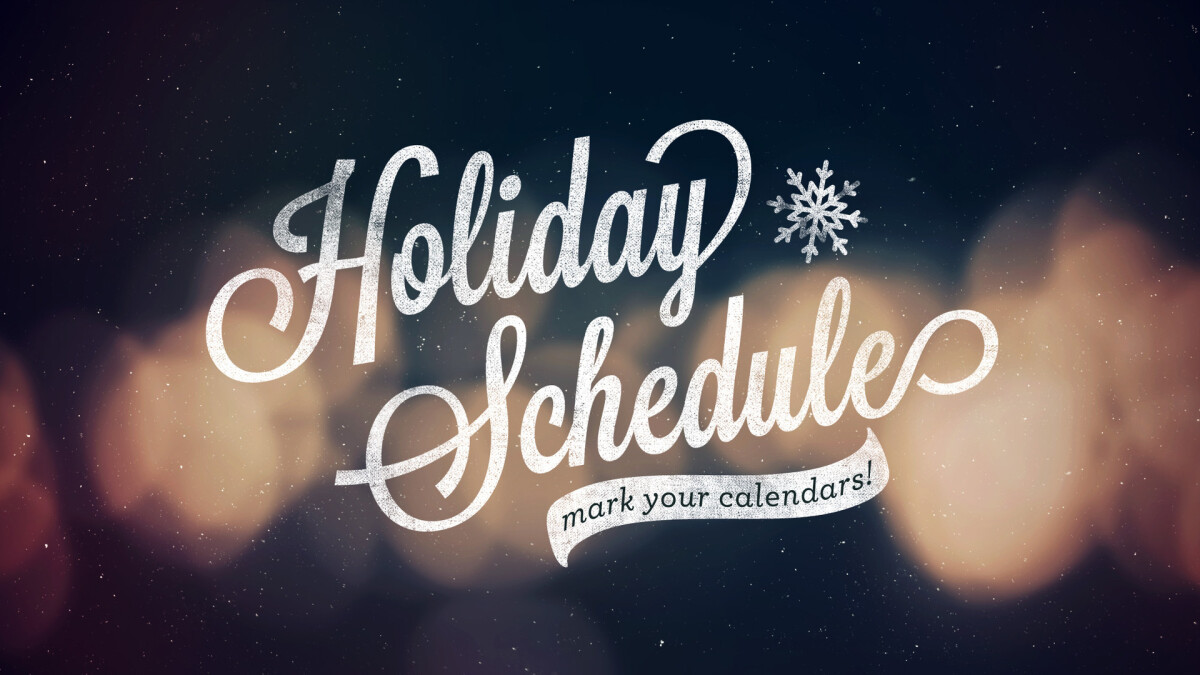 Every Wednesday from 11/27/2019 to 01/01/2020
All of us at Family of Christ are enjoying this wonderful holiday season! Here is a preview of our special worship services coming up for Advent, Christmas Eve, and Christmas Day. We hope you and your family are able to join us during this wonderful time at FOC!

If you have any questions, please contact the Church Office - or 719.481.2255.

Special Worship Services at Family of Christ
Advent - Wednesday Evenings
We've had two great services with our Children's Christmas Program and Lessons & Carols featuring the Chancel Choir! Our final Advent service will be held at 6:00 pm in the South Sanctuary. Refreshments and a time of fellowship will be provided following the service in the South Cafe.

December 18: Unplugged with Strings Christmas Service
Holiday Punch & Ginger Bread

Christmas Eve - Tuesday, December 24
Traditional Service - 12:00 pm
Modern Service - 3:00 pm
Blended Service - 5:00 pm
Traditional Service - 7:00 pm

Christmas Day - Wednesday, December 25

Morning Service - 10:00 am
FOC Holiday Closures
Christmas & New Year's
Thursday, December 26 - Wednesday, January 1

** Regular Worship Services will be offered at 8:00 am & 10:15 am
on Sunday, December 29 **