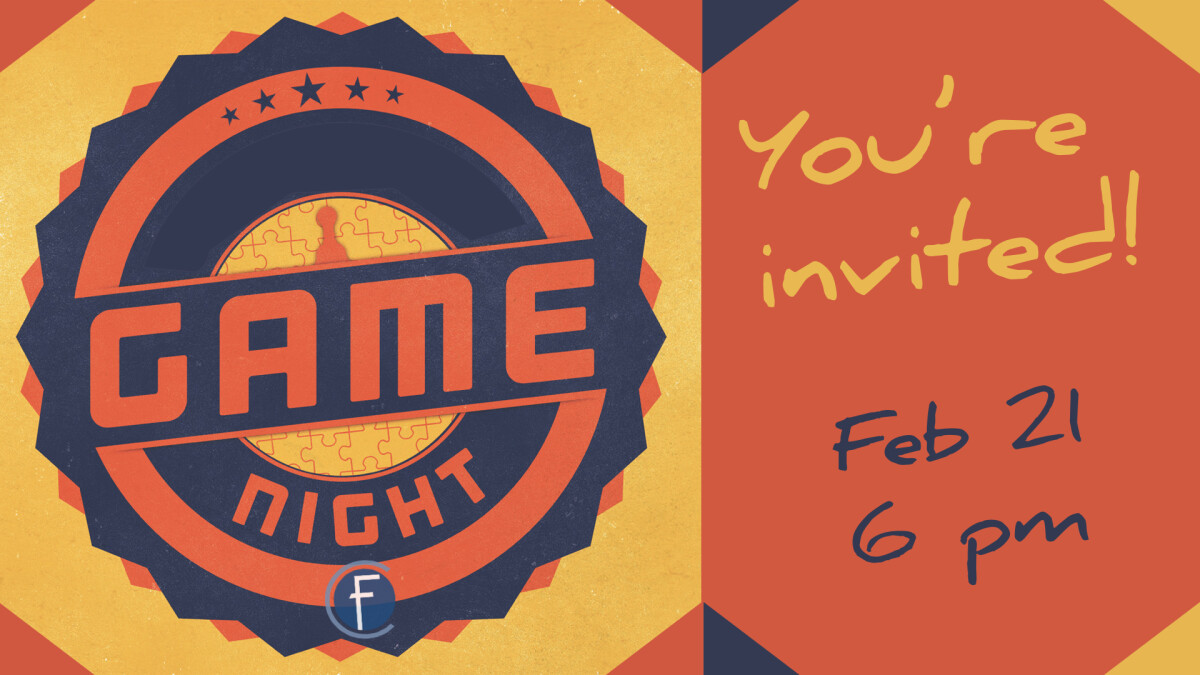 Friday, September 13, 2019
,
6:00 PM - 8:30 PM
O
n Friday, September 13, at 6:00 pm, Pastor Moreno is excited to host a game night, and EVERYONE is invited!

It will be an evening filled with card games, board games…and much more. All you need to do is come to the North Kitchen Cafe and bring your favorite games! (Make sure to take them with you when you leave.) We'll also order some pizza (we'll all pitch in funds) to make the night "compete"!