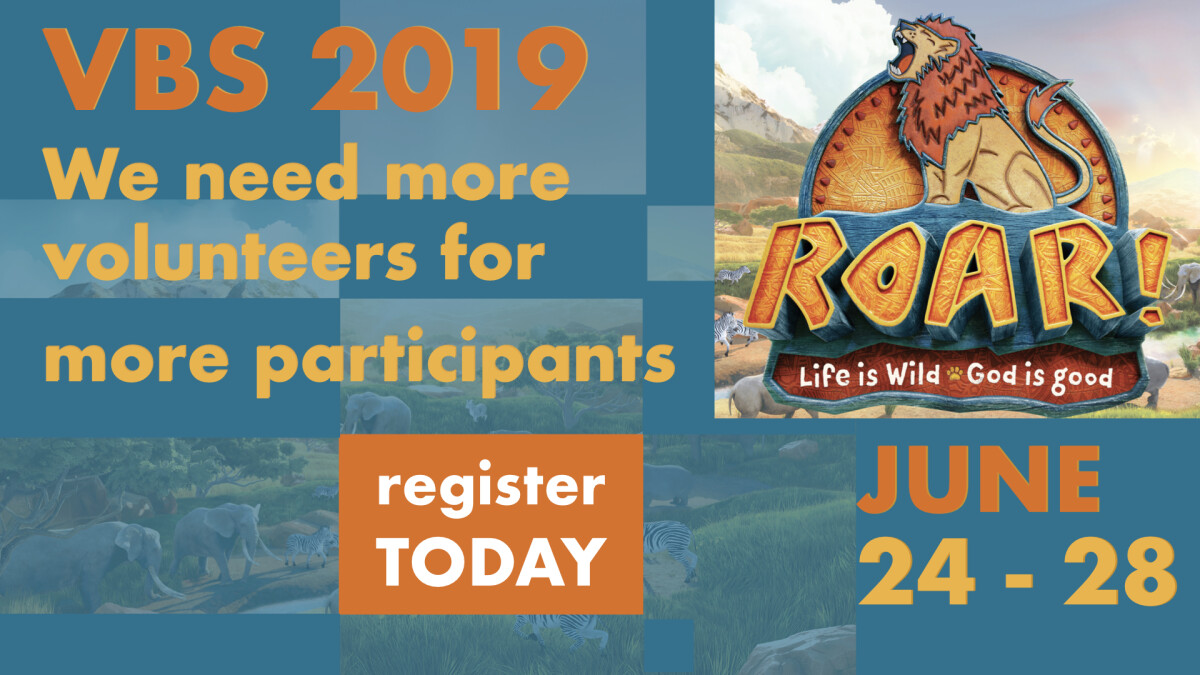 Daily, from 06/24/2019 to 06/28/2019
,
9:00 AM - 12:00 PM
Our Summer VBS program - Roar! Life is Wild - God is Good is June 24-28 from 9 am - Noon each day.
We're so excited to share the love of Jesus Christ through this awesome program!

VBS is one of the biggest outreach opportunities we

have within our community. W

e need over 100 volunteers to make this event possible.



Participant Registration is currently FULL! (Names are being added to a wait-list.) However, the more Crew Leader volunteers we have, the more children who will be able to experience our VBS.



Get in on the fun this year! Sign up

HERE to volunteer for our 2019 VBS program.

We're also in need of some donations!
- Coffee cans with lids
- Oatmeal containers with lids
- Boxes (the size reams of paper come in)
- 16 oz plastic water bottles
- We would like to borrow wagons to use during VBS week

If you have any of the above items to donate, drop them in one of the designated bins or bring them to the Children's Ministry office.



I

f you have any questions, please contact our Children's Ministry Leader, Sonja Genke - .