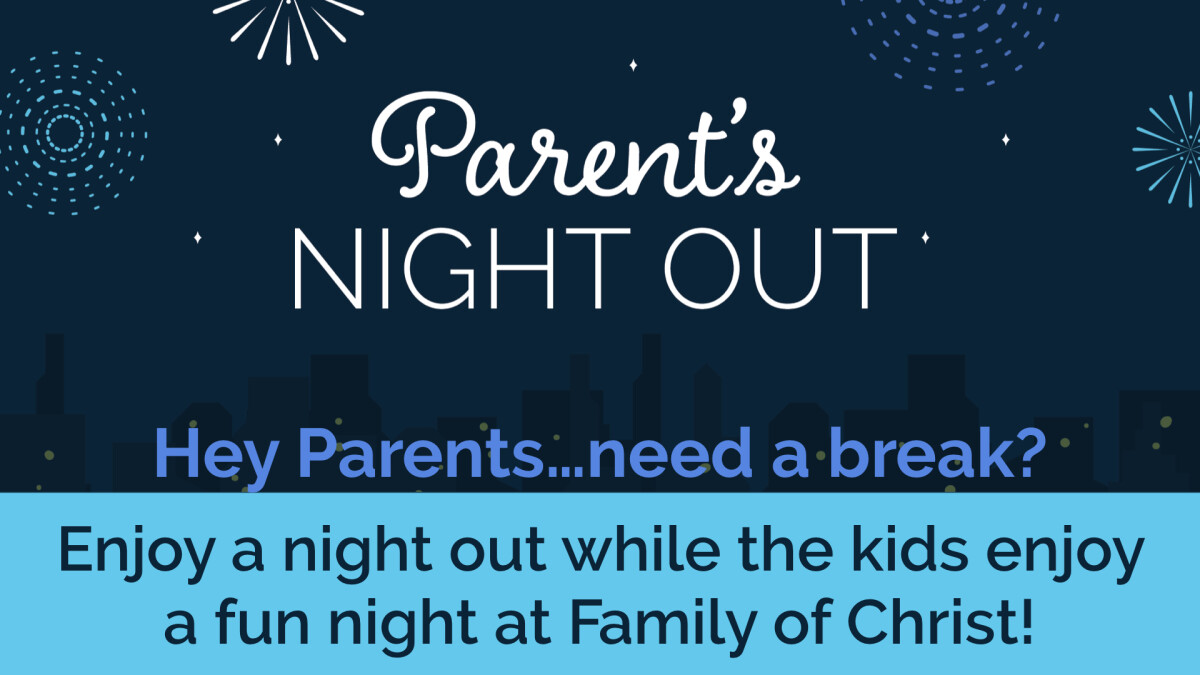 Friday, March 15, 2019
,
6:30 PM - 9:30 PM
Hey Parents...need a break?

On Friday, March 15, from 6:30 - 9:30 pm, we invite you to enjoy a night out while the kids enjoy a fun night at Family of Christ!

Children ages 3 (potty trained) to 12 can play games, create crafts, have a snack, and watch a video. This is a FREE event! Donations are welcome and will be given to support our Children's Ministry Compassion Kids & Student Ministry Mission Trips. Register

HERE to participate in this special event.