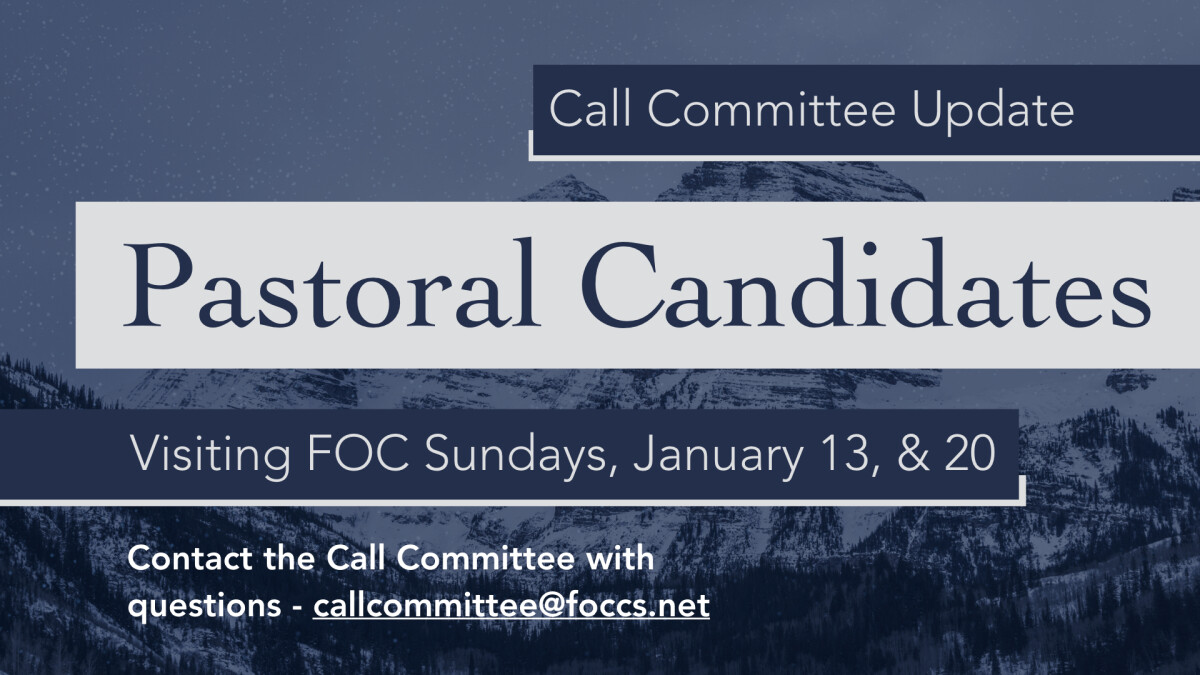 Every Sunday, from 01/13/2019 to 01/20/2019
,
8:00 AM - 2:00 PM
We thank God for His provision and pray for His divine guidance and wisdom as two Pastoral Candidates visit Family of Christ on Sundays, January 13 and 20. We hope to fill the seats for each candidate for each of our services on those Sundays, and we eagerly await the opportunity to witness what God does through them.



During these visits in January, we will hold Town Hall Meetings each Sunday starting at 12:30 pm in the

South Sanctuary

. These meetings will provide a time for our congregation to learn more about the visiting Pastors and their ministries!

Following these visits, the congregation will be notified of the final candidate list and a date for the Divine Call Voters' Assembly at least two weeks prior.


If you have any questions Regarding the Call Process at FOC, please
ontact the Call Committee at

.