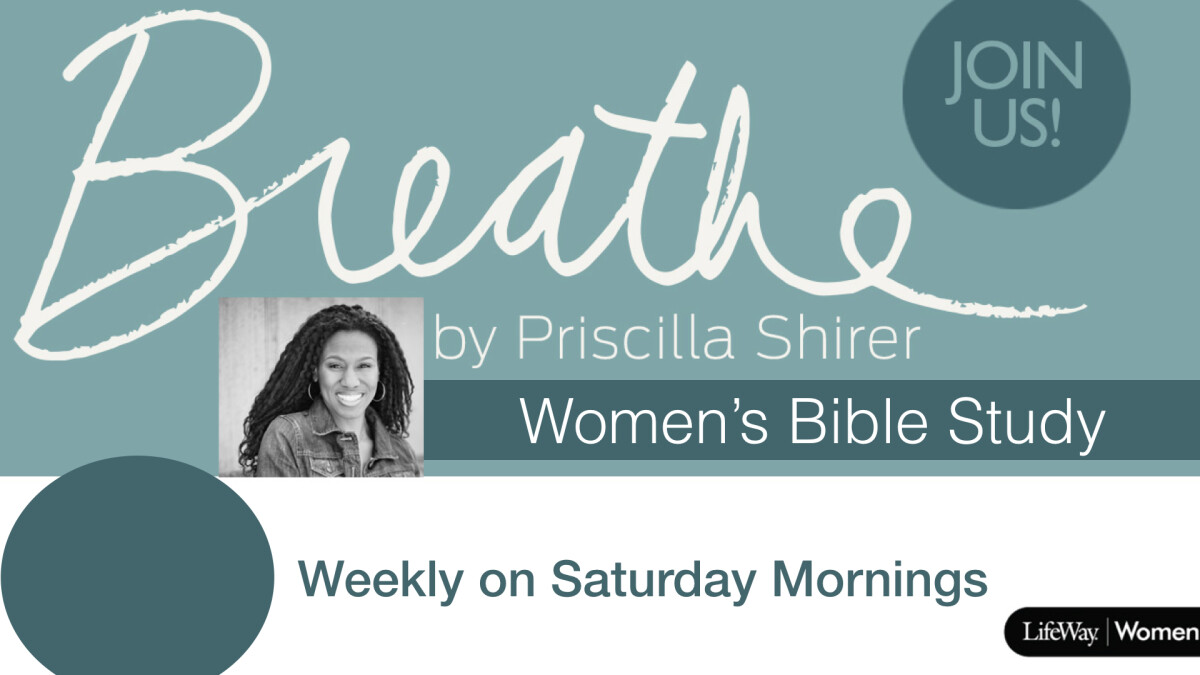 Every Saturday, from 02/09/2019 to 03/09/2019
,
9:00 AM - 11:00 AM
We invite you to join us for a new Bible study beginning Saturday, February 9
Breathe: Making Room for sabbath

by

Priscilla Shirer
"One of the greatest challenges among women in our culture is taking time to cease from all the activities and just breathe. By neglecting time for tranquility, serenity, and repose, we limit our Christlikeness and miss out on some of God's greatest gifts. In the Old Testament, Sabbath was given to the Israelites as a gift, and it is still a gift to us today. If you are weary, worn out, and exhausted, then the concept of Sabbath will change your life."

WHEN: Weekly on Saturday Mornings from 9:00 - 11:00 am ~ February 9 - March 9
WHERE: Jane Jenik's Home (please contact her for the address)

COORDINATOR: Jane Jenik - or .