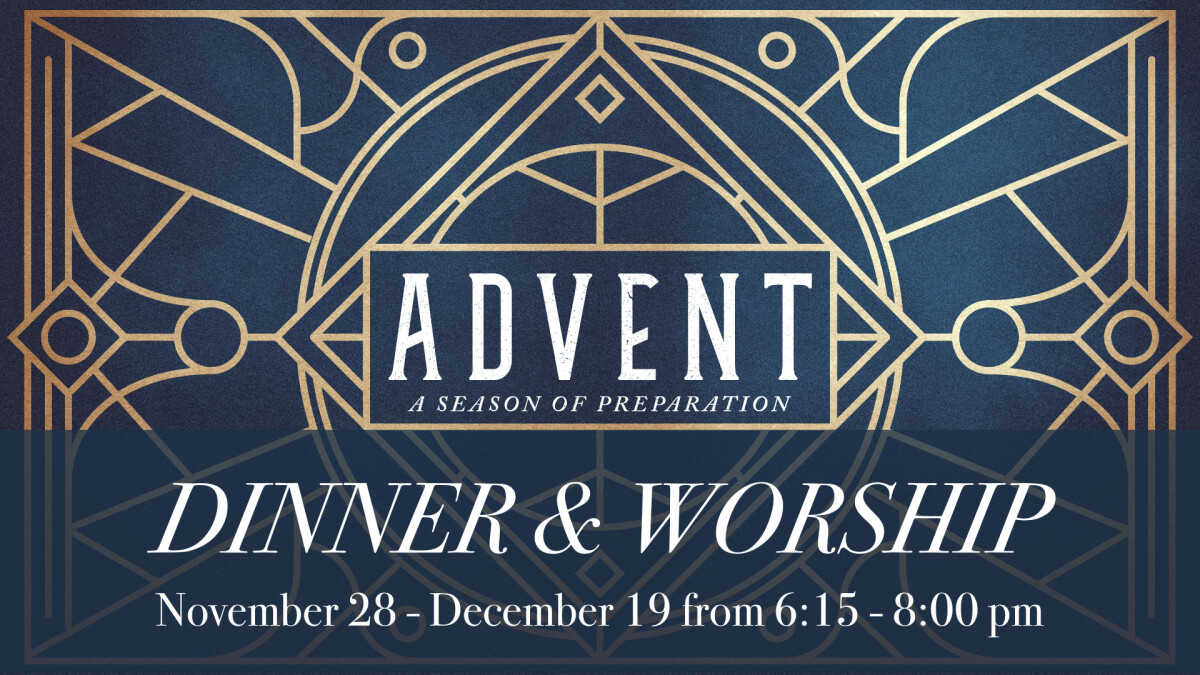 Every Wednesday, from 11/28/2018 to 12/19/2018
,
6:15 PM - 8:00 PM
Advent is a season of preparation and celebration!
During this special time of year, FOC is hosting weekly Advent Dinners and Worship Services. Mark your calendars and save your Wednesdays - you're
invited to join us for a wonderful time of fellowship, study, and worship from November 28 - December 19.


In the North Sanctuary,
Dinners will be served from 6:15 - 7:00 pm followed by our Worship Services from 7:00 - 8:00 pm
. We look forward to sharing this special time with you!