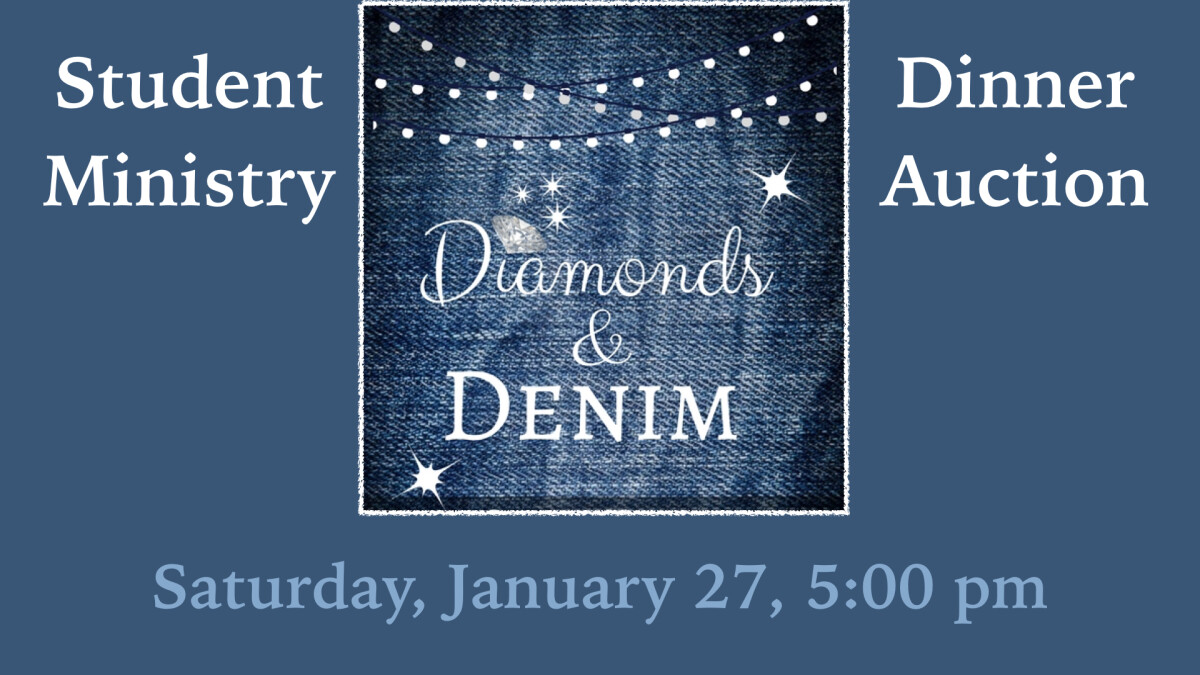 Saturday, January 27, 2018
,
5:00 PM - 8:00 PM
Mission trips are one of the most meaningful experiences we offer our students each year through our Student Ministry at FOC. We will have two groups of students traveling to Montana this July. On these trips, the students will serve others by engaging in community service projects and leading a VBS while growing in their understanding of Christian leadership and discipleship!

Each year, we hold a fundraiser dinner auction to benefit these valuable mission trips. It is always an incredibly fun evening for everyone involved!

We invite you to partner with our Student Ministry and be a part of this fantastic event supporting summer mission trips for our students!

TICKETS

Purchase your tickets HERE for Diamonds & Denim: FOC's Student Ministry Dinner Auction! Tickets are $25 each OR, if you want to attend the auction with your LifeGroup or a group of friends, it's only $175 for a table of 8.

Tickets include event admission and dinner provided by Bourbon Brothers. The night will feature a Silent and Live Auction, a Wine Pull, Dessert Bidding, and Donation Opportunities. We can't wait to see you there!

DONATIONS
We've been truly blessed by the generosity of our church family and community with the variety of donations we've received so far. We still need your help to make this event the best it can be!

If you or someone you know have services, event tickets, vacation stays, gift baskets, memorabilia, or new goods that you would like to contribute, we would be delighted to include them in our Silent and Live Auctions.

This event will also feature a Wine Pull and Dessert Bidding! Sign up to donate wine and/or donate dessert.

Questions?
Contact Melanie Vezzani at .