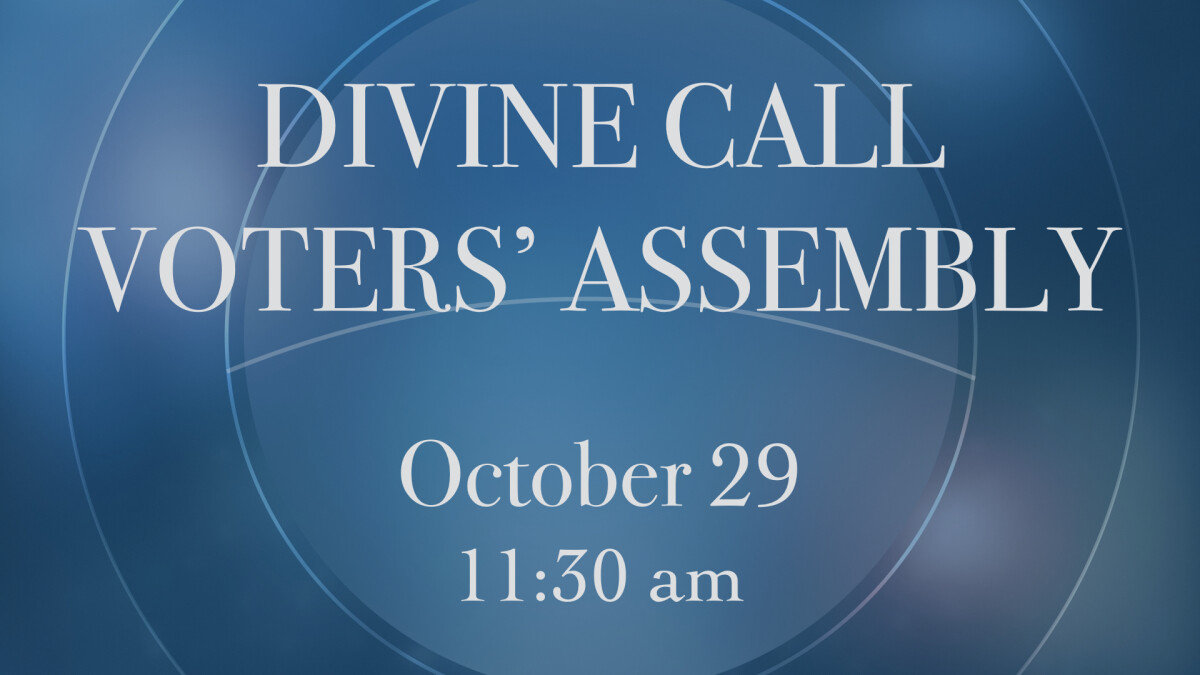 Sunday, October 29, 2017
,
11:30 AM - 1:00 PM
"Trust in the Lord with all your heart, and do not lean on your own understanding. In all your ways acknowledge him, and he will make straight your paths."
Proverbs 3:5-6

We're excited to announce the final 2017 Senior Pastor Candidate List: Pastor Kristopher Morris and Pastor Adam Hengst.

The Divine Call Voters' Assembly is now scheduled for Sunday, October 29. October 29 is Reformation Sunday, and marks the 500th anniversary of Luther's 95 Theses. What an amazing day for the congregation to spend united in worship, fellowship, and prayer as we discern God's plan for our next Senior Pastor! The Divine Call Voters' Assembly will convene following the one (combined) service that will be held that morning.

In the meantime, we have bios available (click here to download) for the two final candidates. The Call Committee is preparing the Voters' Assembly packet that will include absentee ballot instructions for those members who will be out of town on October 29 and therefore unable to attend in person. We will send this packet to everyone in the coming weeks prior to the meeting.

If you have any questions or concerns about the Call process or status, please direct them to .