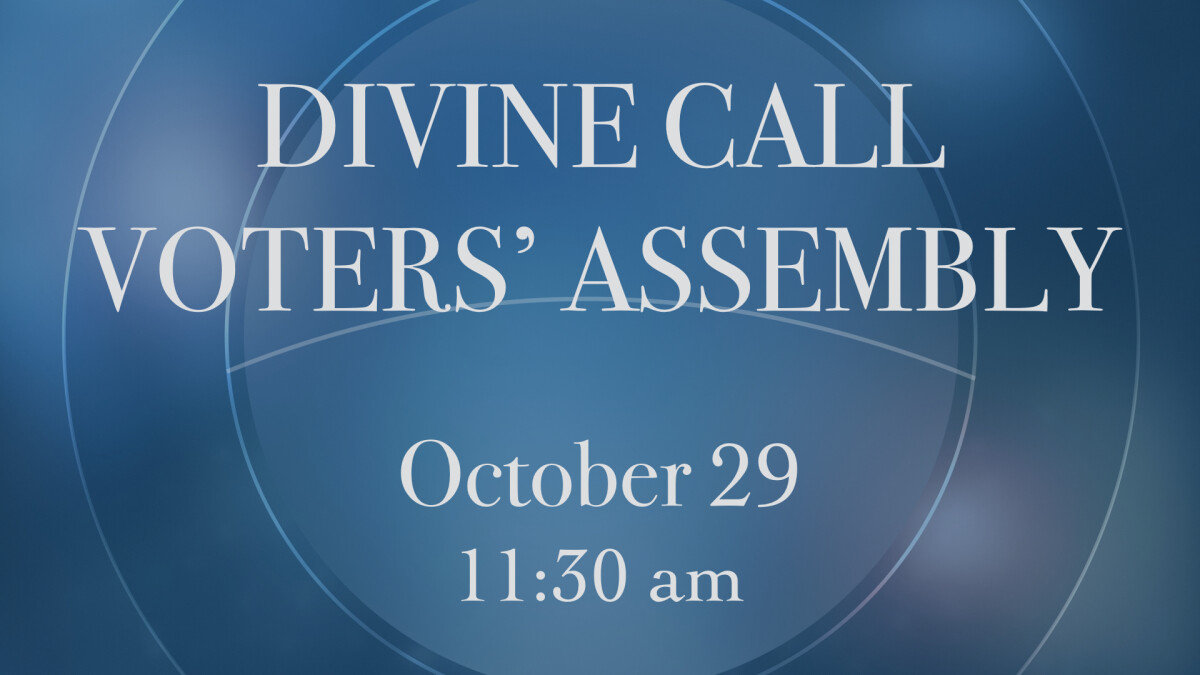 Sunday, October 29, 2017
,
11:30 AM - 1:00 PM
"Trust in the Lord with all your heart, and do not lean on your own understanding. In all your ways acknowledge him, and he will make straight your paths."
Proverbs 3:5-6

The final 2017 Senior Pastor Candidates are Pastor Kristopher Morris and Pastor Adam Hengst*. Bios are available HERE for the two final candidates.

The Divine Call Voters' Assembly is scheduled for this Sunday, October 29, which is Reformation Sunday and marks the 500th anniversary of Luther's 95 Theses. What an amazing day for the congregation to spend united in worship, fellowship, and prayer as we discern God's plan for our next Senior Pastor! The Divine Call Voters' Assembly will convene following the one (combined) service that will be held Sunday morning at 10 am*.
Our agenda for the Voters' Assembly will emphasize our humility toward God, remembering His past providence, and focusing on prayerfully asking Him to lead us to who He is calling as our next Pastor, rather than a detailed evaluation of the candidates.

To aid your understanding of this very special Voters' Assembly, here is the basic agenda we will follow:
Call to Order, Opening Remarks (Bill Schulze, President

)

Prayers for Family of Christ (Prayer Team)

LCMS District Remarks (Pastor Doug Brauner, Circuit Visitor

)

Brief Review of the Call Process (Sarah Dahl, Call Committee Chair

)

Clarifications, Questions on the Call and Voting Processes (Voters)

Prayer (Jeremy Hetzel)

Vote (held by paper ballot) and count (Voters)

Announcement of Result, request to make vote unanimous, and Closing Remarks (Bill Schulze, President)

Adjourn
If you have any questions or concerns about the Call process or status, please direct them to .


*Click HERE for a special announcement from the Call Committee regarding the final candidate selections.

*There will be no 8:00 am service on Sunday, October 29.