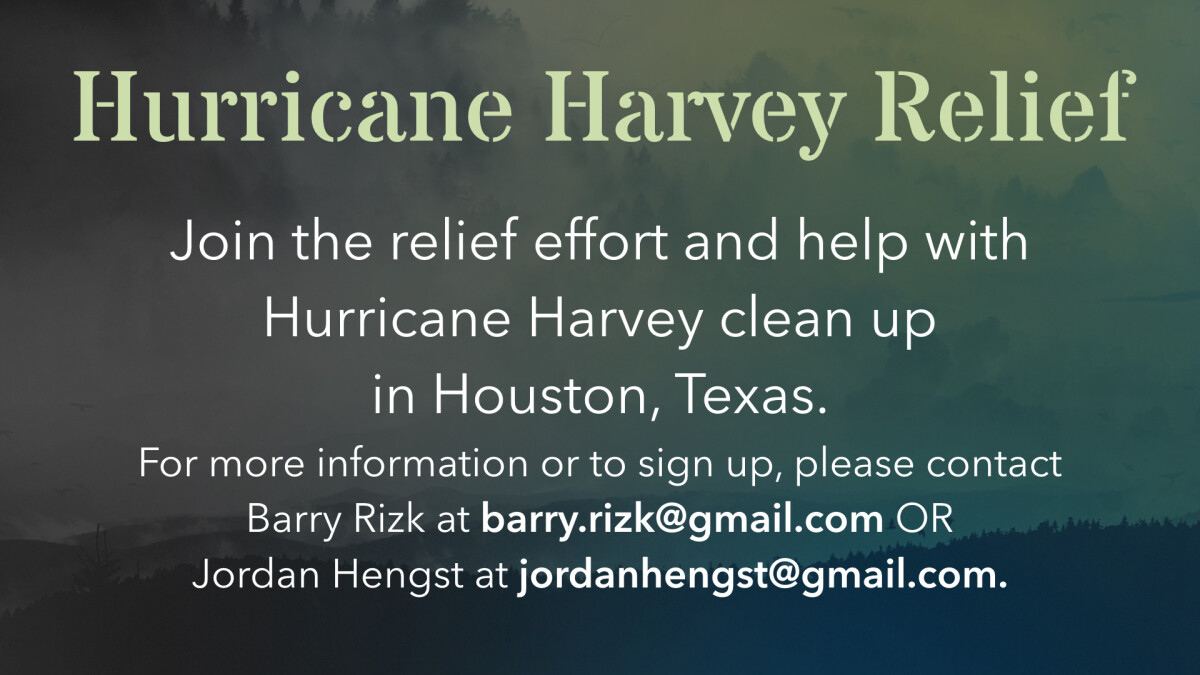 Every Sunday from 09/17/2017 to 12/10/2017
We continue to lift up in prayer all those who have been impacted by the devastation caused by Hurricane Harvey, Hurricane Irma, the outbreak of fires, and the many earthquakes throughout the United States and the world.

FOC members Barry Rizk and Jordan Hengst are working on putting together a team of people from FOC and a few neighboring churches to help with the Hurricane Harvey clean up effort in Houston, Texas. This trip would be scheduled for a week in November, December, or January. We invite you to prayerfully consider joining this relief team*.

For more information or to sign up, please contact Barry Rizk at OR Jordan Hengst at .

*If you would like to make a donation to support this relief effort, make a donation to Family of Christ Missions-General with a note for Harvey.