Our Team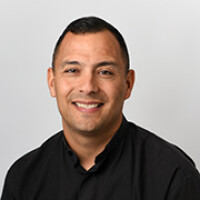 Pastor Mark Moreno
Senior Pastor
E-Mail:

A native of Houston, TX, Pastor Mark graduated from the University of Central Missouri in 1998 with a Bachelor's Degree in English Literature. He then continued to Concordia Seminary and graduated in 2002 with a Master's Degree in Theology and again in 2011 with a Doctorate Degree. He has served as Associate Pastor at Faith Lutheran in Viera, FL and planted Hope Lutheran in Melbourne, FL.

Pastor Mark also serves as a Chaplain in the United States Navy Reserve. In 2016, he was selected as the Reserve Chaplain of the Year. Currently Pastor Mark serves with Marine Corps Installation Command. He loves the opportunity to serve sailors, marines, and coastguardsmen while sharing the Gospel. He and his wife Raquel are high school sweethearts, married in 1996 and have three children.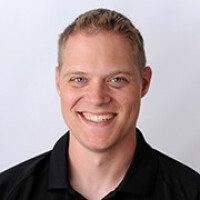 Jeremy Hetzel
Director of Student Ministries
E-Mail:

Jeremy has 15+ years of Student Ministry experience (he started full-time in 2003). He's served children, youth, and families in Arkansas, Missouri, and Colorado. Jeremy has been here at Family of Christ since December 2010.

Jeremy attended College of the Ozarks in Branson, MO and received his degree in Psychology with a minor in Philosophy and Religion. He went on to attend the Focus on the Family Institute in the Spring of 2003 and then continued his education by pursing a Director of Christian Education (DCE) certification through Concordia St. Paul, which he received in 2007.

Jeremy and his beautiful bride, Susan, have been married since 2005. They have 5 great kids and zero pets! In addition to his family, Jeremy loves eating oatmeal cream pies. And burgers at Red Robin. …Yum! He occasionally greets new students with his infamous raptor impersonation, goes on student-led mission trips with LeaderTreks, and walks daily with Jesus. His passion is helping students learn to walk with Jesus daily, too.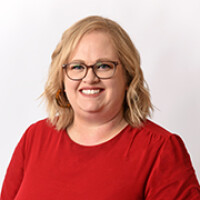 Katie Morgan
Director of Family & Children's Ministries
E-Mail:

Katie was born and raised in Brighton, CO. She received a Bachelor of Arts in Psychology degree and Director of Christian Education (DCE) certification emphasis in Children, Youth, and Family Ministry from Concordia University Nebraska in 2011. From 2012 - 2021 she served at two different churches in Kansas. Katie is in her 9th year as a DCE and really enjoys working with children and their big people as their journey in the relationship with Jesus. In her free time, she loves going on walks with her dog Cruze, cooking for others, and watching movies.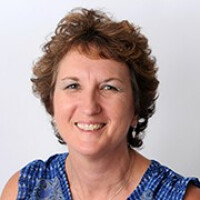 Sharon Monteleone
Director of Operations
E-Mail:

Sharon graduated from Old Dominion University in 1985 with a Bachelor's Degree in Business Administration in Accounting. In 1994, she obtained her CPA License in Maryland. In 1986, she married Rich in Virginia Beach and then moved to Maryland where she worked at Chase Bank and Coca Cola for ten years. Her first son was born in 1996, and she moved to Colorado when he was two months old. She was a stay-at-home mom for three years; then she began working at Family of Christ in 1999 as a CDC teacher. In 2000, her second son was born, and she began working part-time as the Accountant for FOC. Currently, her full-time position is Director of Operations.

Sharon enjoys traveling, visiting her boys, scrapbooking, exercising, hiking, and watching sports.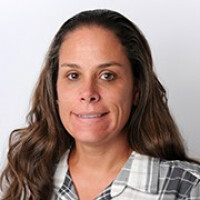 Amy Campbell
Director- Child Development Center
E-Mail:

What a wonderful experience it has been serving at Family of Christ since the church opened the Child Development Center in 1998! Every day, Amy is given the opportunity to share her faith with the students, their families, her co-workers, and friends. She truly enjoys serving and is blessed by God to work in the Christ-centered, loving atmosphere here at FOC. Amy treasures being a part of the excitement as these precious little ones learn new things daily.

Not only does Amy have a heart for teaching, she also loves spending time with her family enjoying the great outdoors.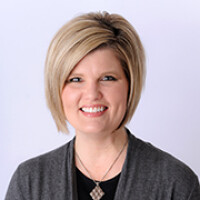 Shannon Adducci
Worship Leader
E-Mail:

Shannon was born in Omaha, Nebraska but got to Colorado as quickly as she could! Playing piano since the age of five, and diving into singing and songwriting not long after, she joined her church worship team by the time she was ten and hasn't stopped since.
Shannon graduated from both Christ for the Nations and Dallas Baptist University, studying Theology, Christian Ministries, and Worship.
Shannon not only leads worship at Family of Christ and has a huge heart for the local church, but she also ministers around the US and abroad at conferences, retreats, and other ministry events. She has also written and recorded six worship projects of her own.
In her spare time, Shannon really enjoys photography, decorating, chalk-painting furniture, organizing, reading, and blogging. She is head over heels in love with her hubby Joe, and together they love hiking, traveling overseas, cooking and entertaining, creating in the glass studio, being goofballs, and simply just being with one another. They make their home in Highlands Ranch with their three teenage boys and their part-Beagle, part-Great Pyrenees dog Chloe.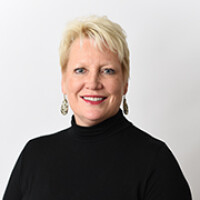 Jane Jenik
Administrative Assistant
E-Mail:

Jane Jenik is a third-generation native of Colorado. She became a member of Family of Christ in 2006. She served on Staff as the Director of Children's Ministry from 2012-2015. Currently, Jane works part-time in the FOC Church Office as the Administrative Assistant and also serves as the Leader of Women's Ministry.

Jane has twin boys in High School that keep her extremely busy. Any chance she gets, she will hop on a plane to discover new and exciting travel destinations. Jane also loves to read, delve into a good Bible Study, and just be in the company of wonderful friends and family.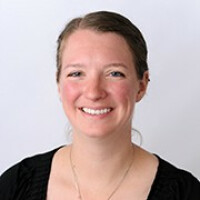 Katy Mariotti
Chancel Choir Director
E-Mail:

Katy Mariotti has been the Choir Director at FOC since 2016. Katy has a Bachelor of Music Education from the University of Northern Colorado (UNC), and she taught Middle School Choir for nine years before having her first baby and leaving her position to spend more time at home as a mommy. Along with directing the wonderful FOC Chancel Choir, Katy gives (and takes!) voice lessons. She has the honor of singing with the Colorado Vocal Arts Ensemble. Katy also has an MA in creative writing from Regis University.

In her spare time, she enjoys singing, reading, writing, movies, Harry Potter, and bright colors! But since she's a mom of two beautiful young kids, mostly she spends time taking care of them and hanging out with her husband and High School sweetheart, Dan.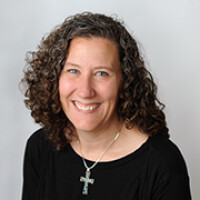 Sonja Genke
Family & Children's Ministry Assistant
E-Mail: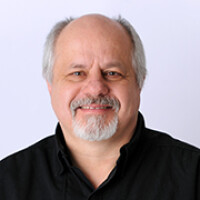 Paul Chizzo
IT & Security Director
E-Mail: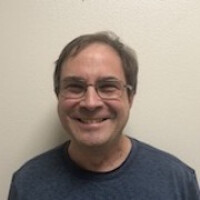 John Doryk
AV Technician
E-Mail: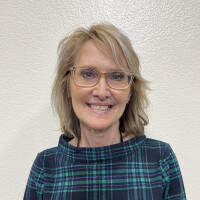 Nancy Jacobsen
Accompanist
E-Mail: