Student Ministry

At Family of Christ, our Student Ministry is devoted to passionately and intentionally following Jesus.

WEEKLY STUDENT PROGRAMS
Join us for our activities this summer! We're excited for all God has in store for the upcoming semester! Join us for Wild Wednesdays and our weekly groups:




IMPACT is our 9th-12th grade gathering that meets on Sunday nights from 5:30 - 7:00 PM. Our High School meetings provide time for building intentional community and a close relationship with God! During the summer, this group meets weekly in front of the Worship Center at FOC.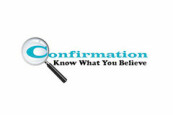 TAKING A BREAK FOR THE SUMMER
CONFIRMATION is our 7th-8th grade gathering that meets during the school year on Sunday nights from 5:30 - 7:00 pm. We start with games and then have class! The first year explores the Bible while the second year delves into what it looks like to be a disciple! Parents are encouraged to attend each class. The 7th grade class meets in the Kitchen while 8th grade meets in Youth Room 1.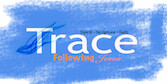 TRACE is a weekly 9th-12th grade gathering that meets on Tuesday nights from 7:00 - 8:00 PM in the Youth Room at FOC. We discuss difficult topics and dig into what it really means to follow Jesus. A text message with the reading for the Bible Study or discussion topic is sent out each week. Feel free to invite friends!


Students at your Service // Mission Trip Fundraising
Our students have a heart to serve, and they are offering to help YOU with various projects around the house, childcare, etc. "Students at your Service" is a fantastic opportunity for them to help others AND raise funds for their 2022 Summer Mission Trips! To submit a job, please click HERE.

MISSION TRIPS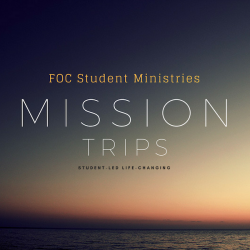 Every summer, Family of Christ's Student Ministry sends over 30 students out on mission trips. This summer, we're sending teams to serve in Lake Charles, Kansas City & Costa Rica by demonstrating the love of Jesus through VBS and service projects! Each community students visit is unique and different, but what stays the same is our partnership with LeaderTreks, the mission organization we team with to provide life-changing, Christ-centered trips for our students.
<Click logo for more information.