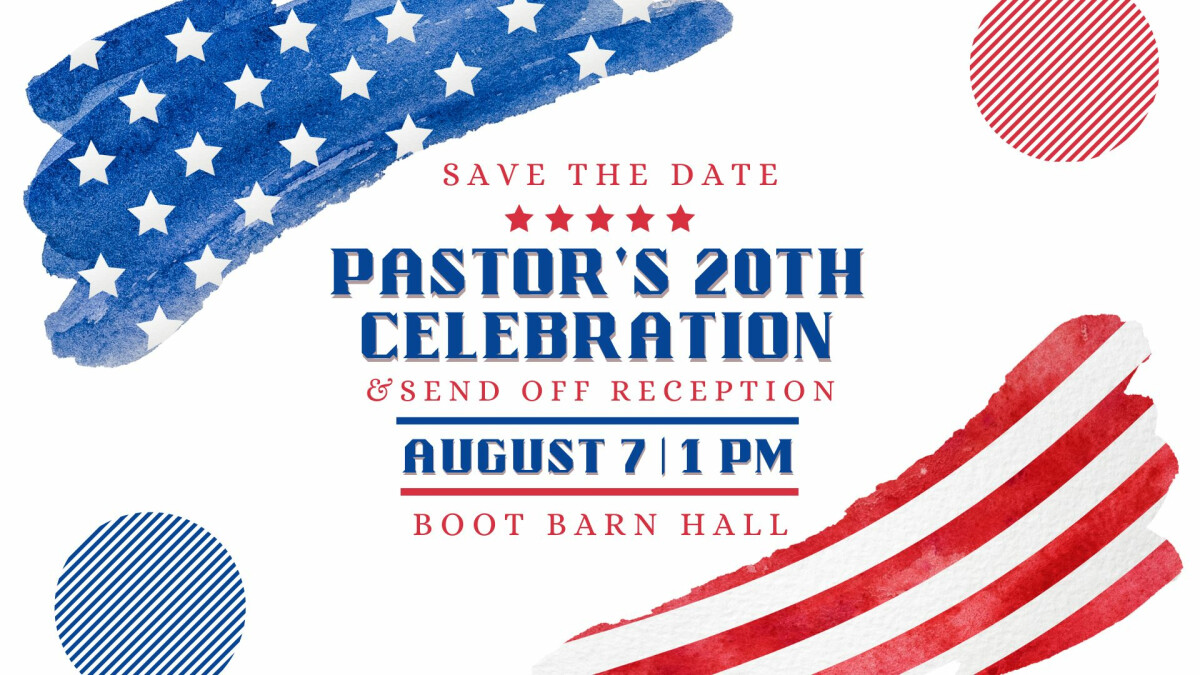 Sunday, August 07, 2022
,
8:00 AM - 5:00 PM
THIS SUNDAY - August 7, we will be celebrating Pastor Moreno's 20th Anniversary of Ordination and preparing for his mobilization with a big send off! Pastor Moreno's anniversary will be recognized during all three of our worship services at Family of Christ. The Lutheran Church Missouri Synod (LCMS) will also be presenting Pastor Moreno with the "St. Martin of Tours" medal in recognition of 20 years in the Military Chaplaincy. Then, starting at 1:00 pm, our church family will kick off a fun gathering at Boot Barn Hall!

Click HERE to make your seat/table reservation(s) for Pastor's 20th Celebration & Send Off at Boot Barn Hall!


We invite you and your family to partake in all or part of these festivities as your schedule allows. Active Duty and Retired Military are welcome to wear your dress blues to church on Sunday morning. Red, white, and blue attire is suggested for the reception.
Please contact DCE
Katie Morgan
with any questions about this event; she is the party-planning genius coordinating all the details!
We're looking forward to honoring (and roasting - upon special request from the man himself) - Pastor Moreno!
#pastorpalooza | #pastorbash | #pastorcelebration-feelinghappy | #pastorsendoff-feelingsad (these hashtags were included for comedic effect, but their use is encouraged when referring to the August 7 celebration/send off amongst fellow church members, friends, family, and other misc folks with whom you may have conversations.)