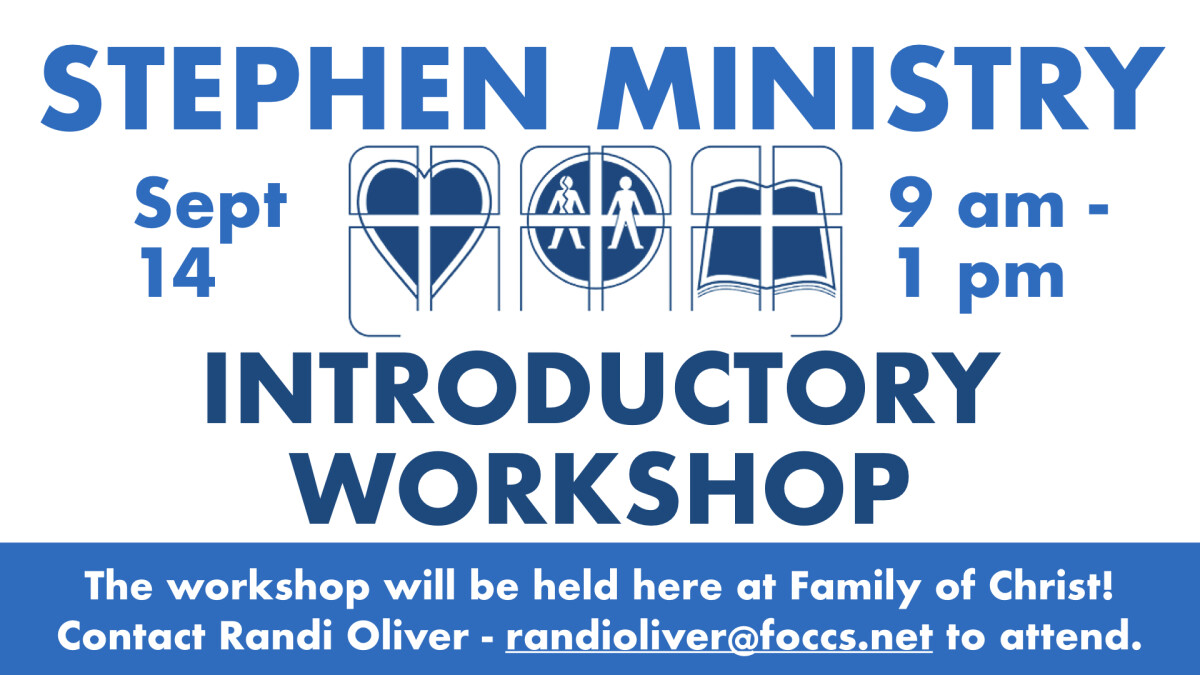 Saturday, September 14, 2019
,
9:00 AM - 1:00 PM
Within our church and community, there's a need for trained Stephen Ministers to walk alongside hurting people. If you have thought about the possibility of becoming a Stephen Minister and would like to know more, mark your calendar for Saturday, September 14 — Family of Christ is hosting a Stephen Ministry Introductory Workshop from 9:00 am - 1:00 pm.

This great workshop is designed to both enhance participants' caregiving skills and help congregations explore ways to expand their care ministry. Registration will begin at 8:00 am, and refreshments will be served. Members of FOC are invited to attend the workshop for FREE. Register HERE today!

If you would like to learn more about attending this workshop, please contact Randi Oliver - . You don't want to miss out on this wonderful opportunity!