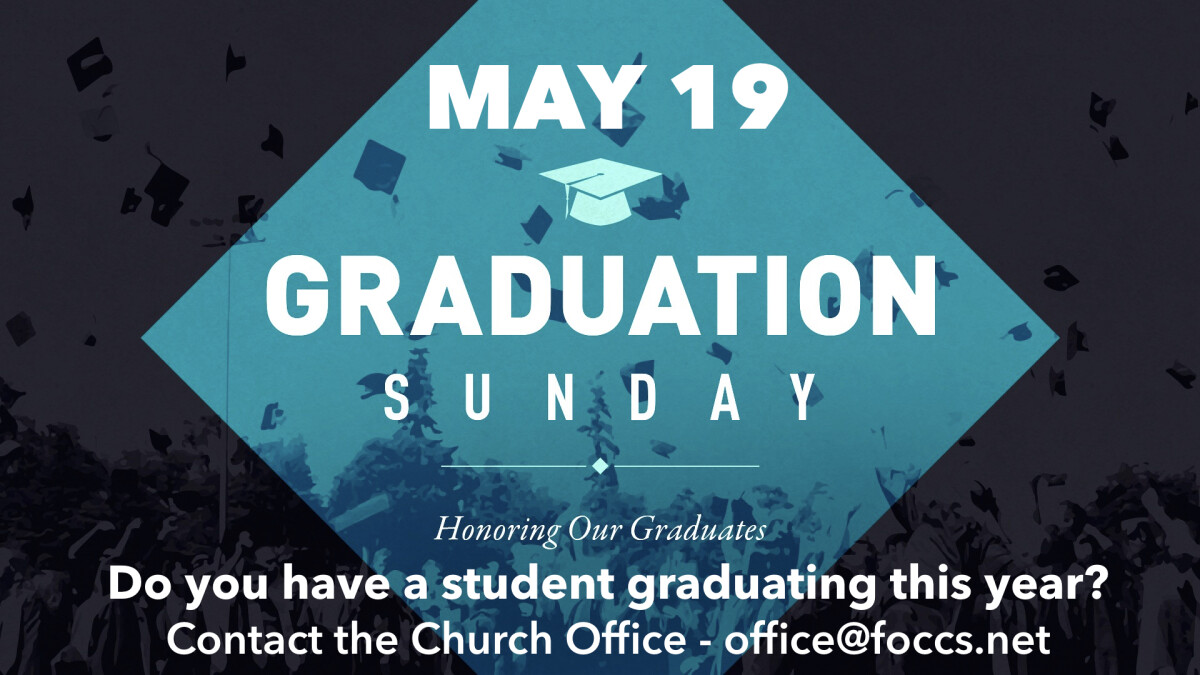 Sunday, May 19, 2019
,
8:00 AM - 11:30 AM
Are you or someone you know graduating from high school or college/university this year?

This is such an exciting time, and we want to honor you and/or your loved ones at FOC! Please give details of the graduate (adult graduates are also welcome to participate) — name, school graduating from, degree, as well as future plans of the graduate — to the Church Office - or 719.481.2255 by Wednesday, May 15.

We will celebrate all graduates on Sunday, May 19, during our Classic & Modern worship services!