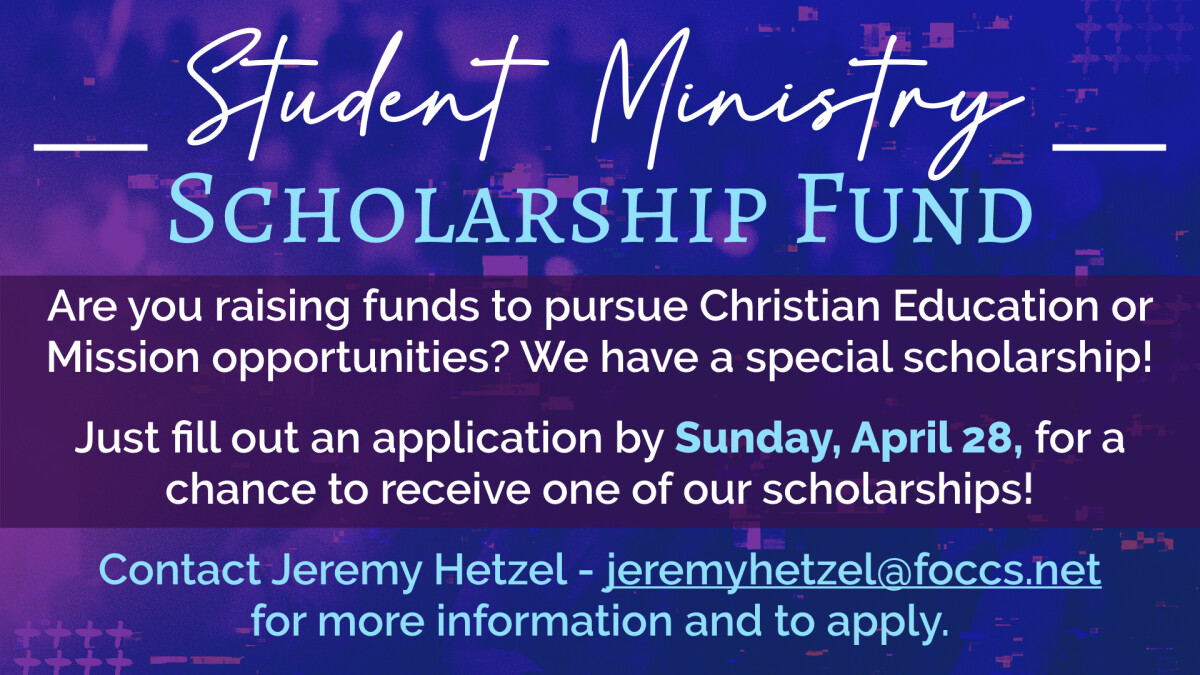 Sunday, April 28, 2019
,
12:00 AM
As you may know, we've been collecting an offering during our Wednesday evening Lenten worship services! The contributions from this offering have been collected for a Student Ministry Scholarship Fund for individuals from Family of Christ pursuing Christian Education or Mission opportunities.
If you're interested in applying to receive one of these available scholarships, please contact Jeremy -
.
Be sure to turn in your completed application by Sunday, April 28.