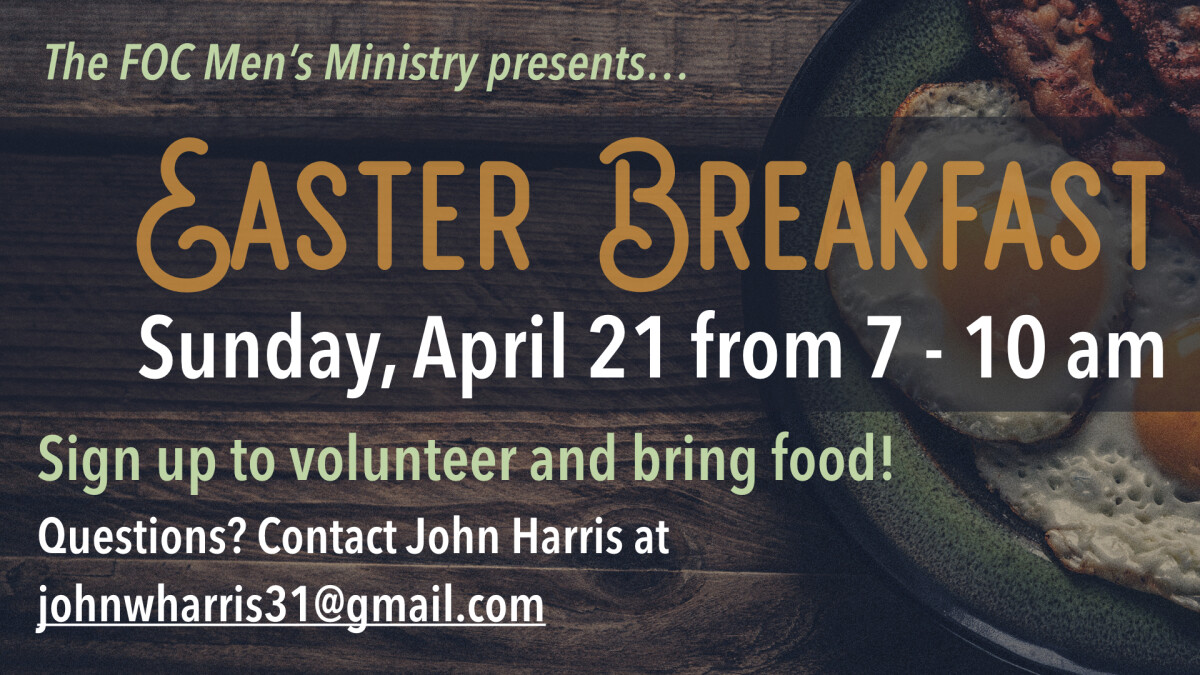 Sunday, April 21, 2019
,
7:00 AM - 10:00 AM
All are welcome to attend our Easter Breakfast - join us this Sunday, April 21, from 7:00 - 10:00 am!

We're so appreciative of the many people who have already stepped up to make our Easter Breakfast possible by volunteering to help with set up, providing the delicious food, and assisting with clean up! Special thanks to our fantastic Men's Ministry for hosting such a wonderful time of fellowship for our church family. To God be the Glory!

You can still sign up to help with this event HERE. For more details, contact John Harris -

.