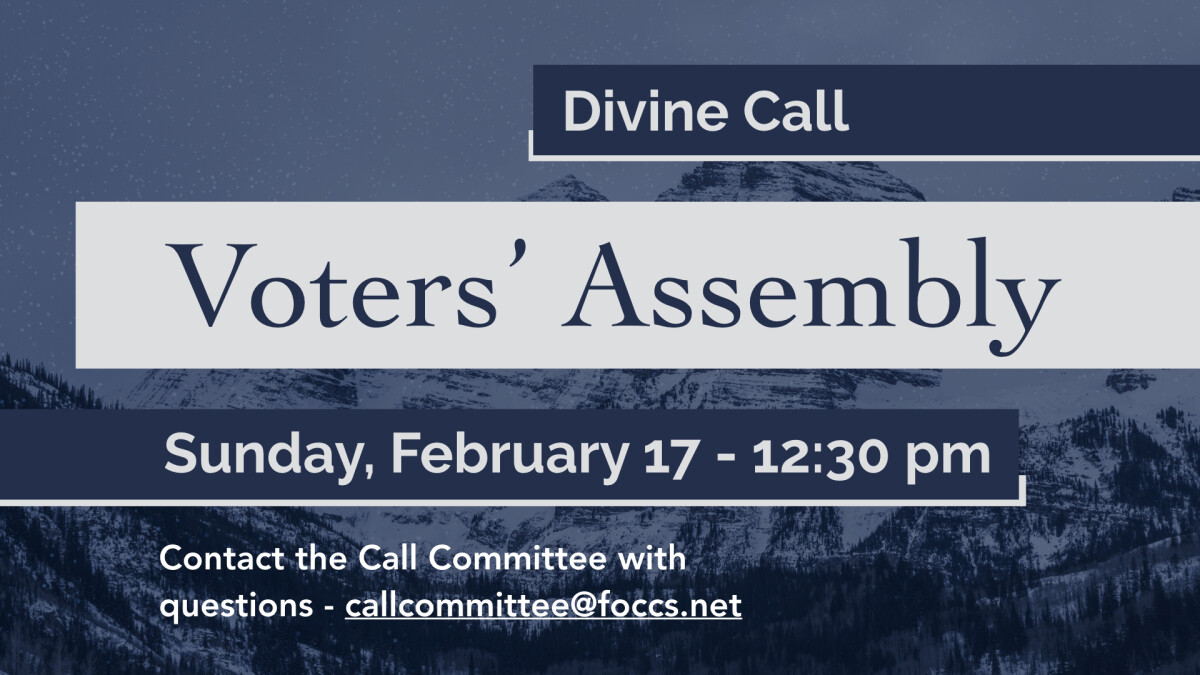 Sunday, February 17, 2019
,
12:30 PM - 1:30 PM
The Call Committee is pleased to announce that we have two final Senior Pastor Candidates for Family of Christ! We invite you to join us for the Divine Call Voters' Assembly, which will convene on Sunday, February 17, at 12:30 pm after our Modern 10:15 am worship service.

Please note that per our Constitution and By-Laws and the requirements of the LCMS Divine Call process, members must be present at the Voters' Assembly to cast their vote for FOC's next Senior Pastor. For access to digital recordings of each Pastoral Candidate's sermon and the Town Hall Meetings from Sundays, January 13 and January 20, please contact the Church Office -

.

A link for these recordings will be sent via email.
Digital copies of the Bios for each candidate are available upon request (copies are also available in print this Sunday.)


If you have any questions, please direct them to the Call Committee -
.