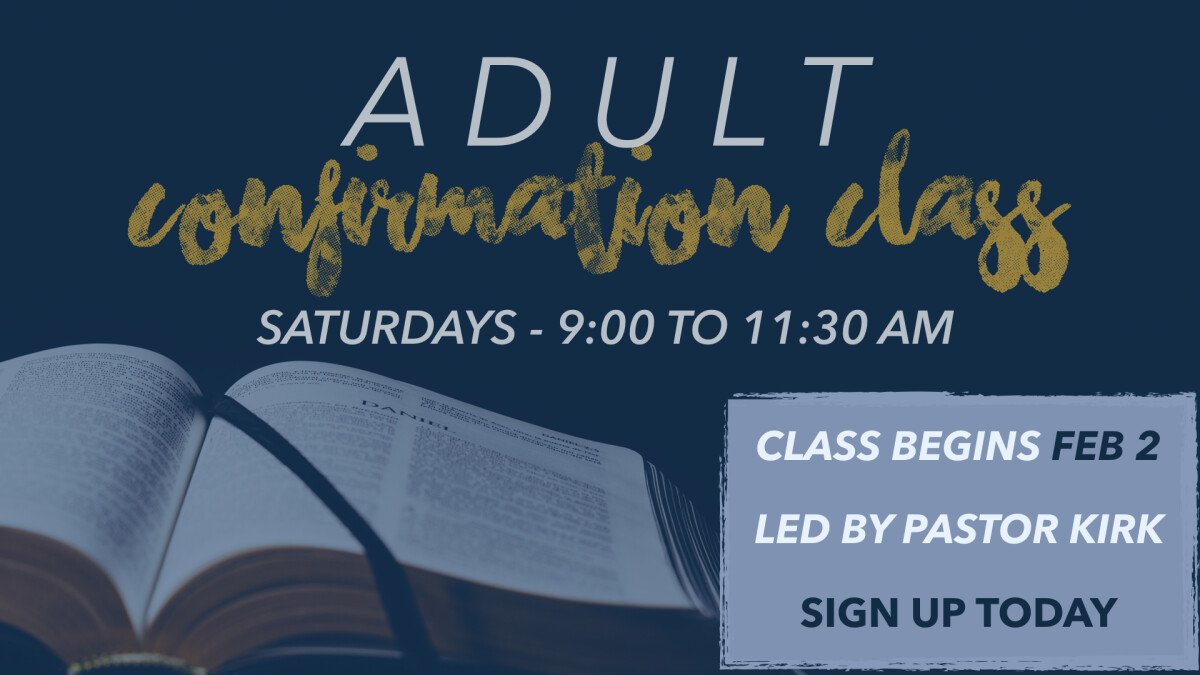 Every Saturday, from 02/02/2019 to 03/09/2019
,
9:00 AM - 11:30 AM
Pastor Kirk is teaching an Adult Confirmation Class this Spring! This is a wonderful opportunity to learn more about the Bible and your faith in Jesus Christ.
This class will meet weekly on Saturday mornings
through March 9,
from 9:00 - 11:30 am at FOC in the North Kitchen Cafe.
Please note:

On Saturday, February 23, class will meet in a different room - Southwest Room 3.

Contact the Coordinator, Pastor Kirk - if you have questions or would like to sign up for the class.