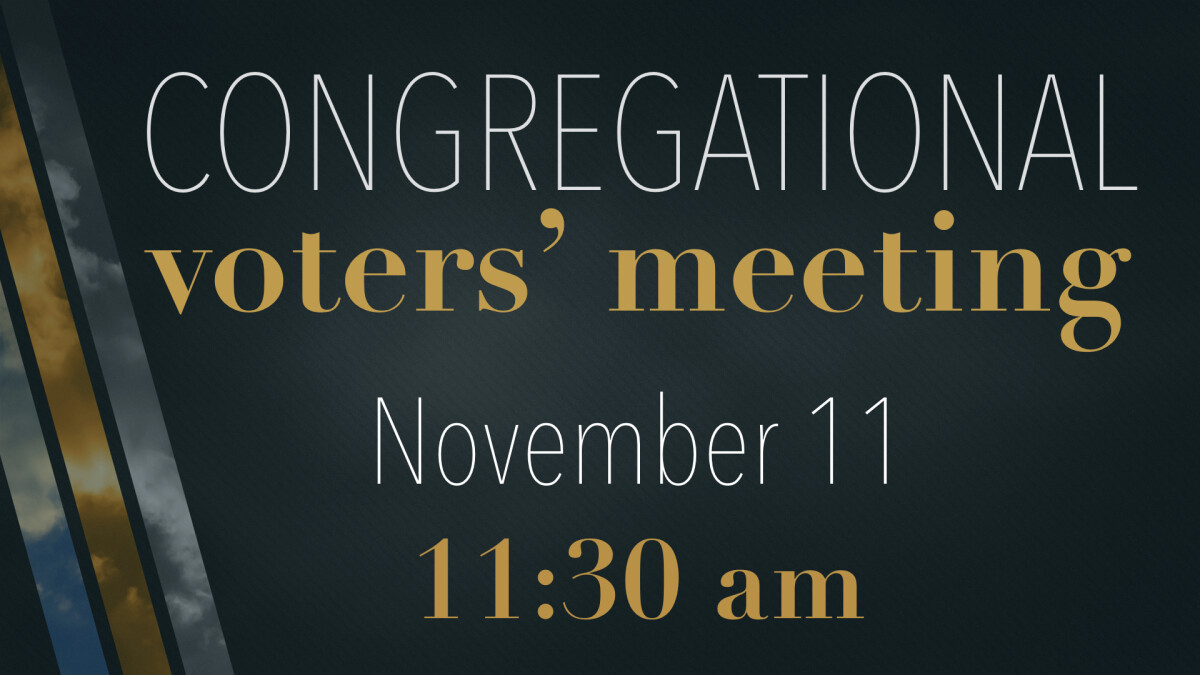 Sunday, November 11, 2018
,
11:30 AM - 1:00 PM
Our end-of-year Congregational Voters' Meeting will take place on Sunday, November 11, at 11:30 am following our one combined 10:15 am worship service.

Informational documents for this meeting are available for download below:


Letter to the Congregation


Voters' Meeting Agenda
FOC Proposed 2019 Budget


Print copies are available on the counter in the
west entry or at the Information Center in the South Sanctuary.


Please contact the Church Office for assistance with questions regarding this meeting.