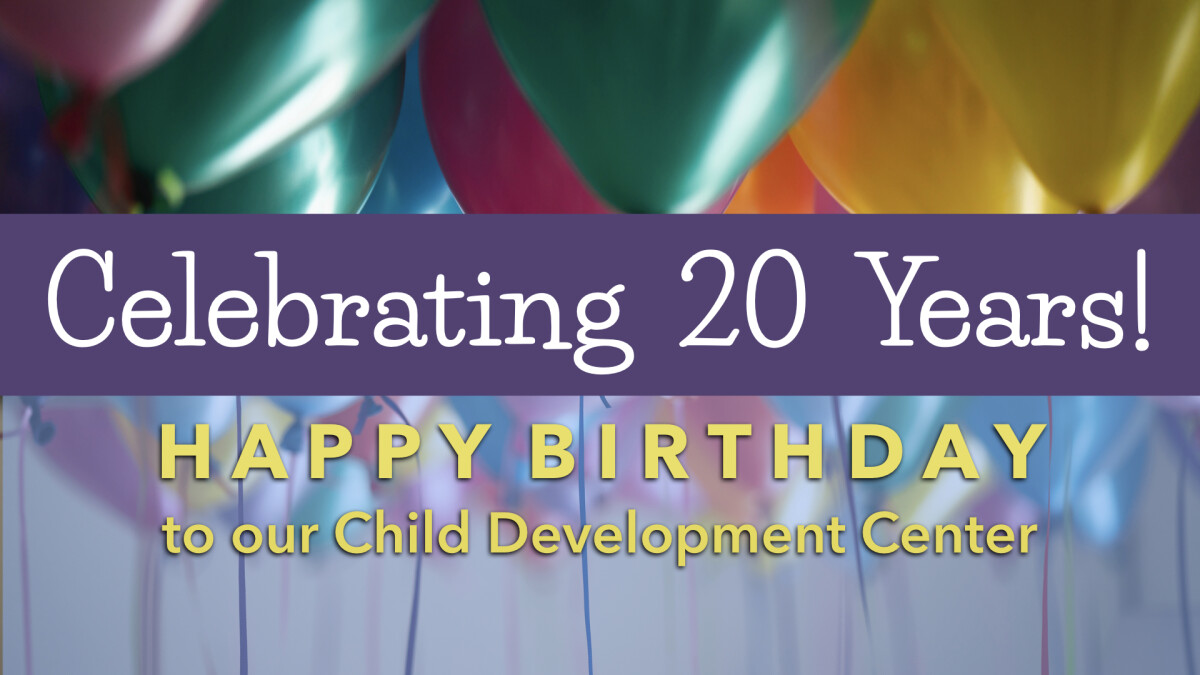 Sunday, October 14, 2018
,
8:00 AM - 12:00 PM
As of october, Our Child Development Center (CDC) is celebrating 20 YEARS!

In honor this incredible milestone, we are having a special 20th Birthday Celebration for our CDC on Sunday, October 14. Cake will be served in the South Cafe fellowship area, and we will also be collecting a love offering of "Birthday presents"
(donations of gift cards are greatly appreciated.) Thank you for
faithfully supporting our wonderful CDC!

We can't forget that
this amazing milestone has been blessed with Amy Campbell
for 20 years as well. Please take a moment to thank Amy for her
many years of dedication and excellence - with more to come!