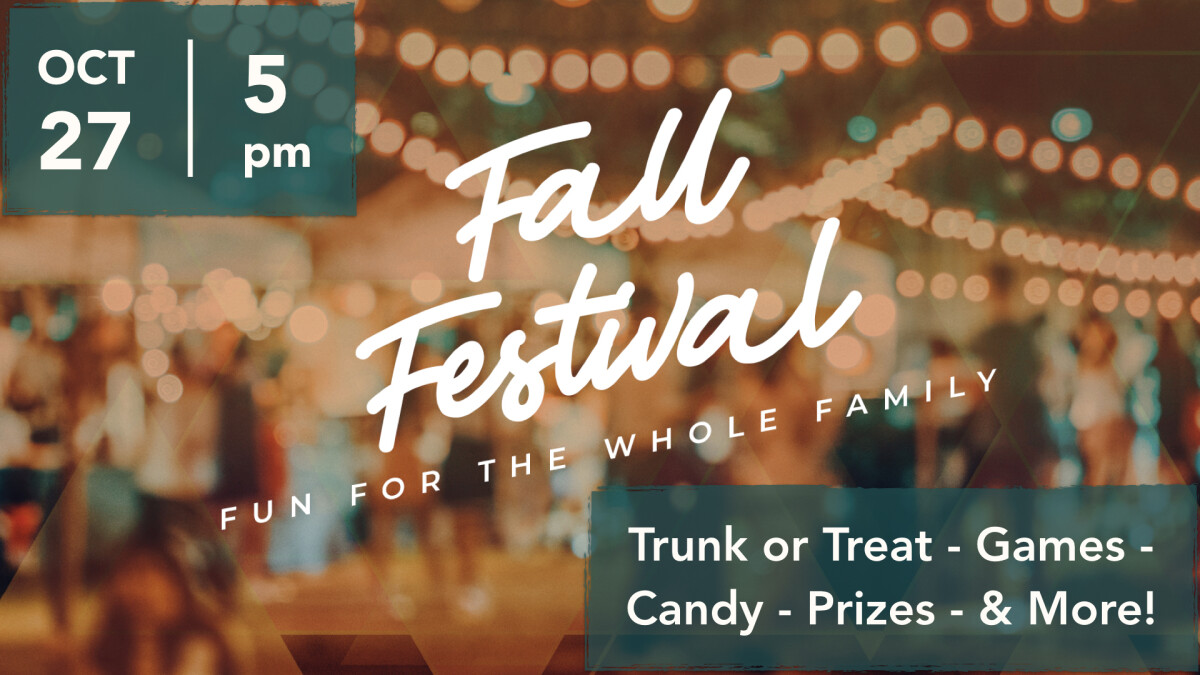 Saturday, October 27, 2018
,
5:00 PM - 7:30 PM
Everyone is invited to celebrate with us during FOC's annual Fall Festival on Saturday, October 27, starting at 5:00 pm.

This event will feature a Trunk or Treat

along with tons of games, candy, awesome prizes, and much more!

We'll also be collecting food for Tri-Lakes Cares; click HERE and select the Holiday Food tab for a list of the items they currently need.

We're looking for folks to take part in the Trunk or Treat! If you're interested in participating, need ideas for decorating, or want to share your ideas, contact Cris Bonser -

.

We need volunteers to help to make this event AMAZING! Please sign up HERE to help set up before the event or help with activities during the event - you are welcome to sign up for both! If you have questions, contact Randi Oliver - . Thank you!