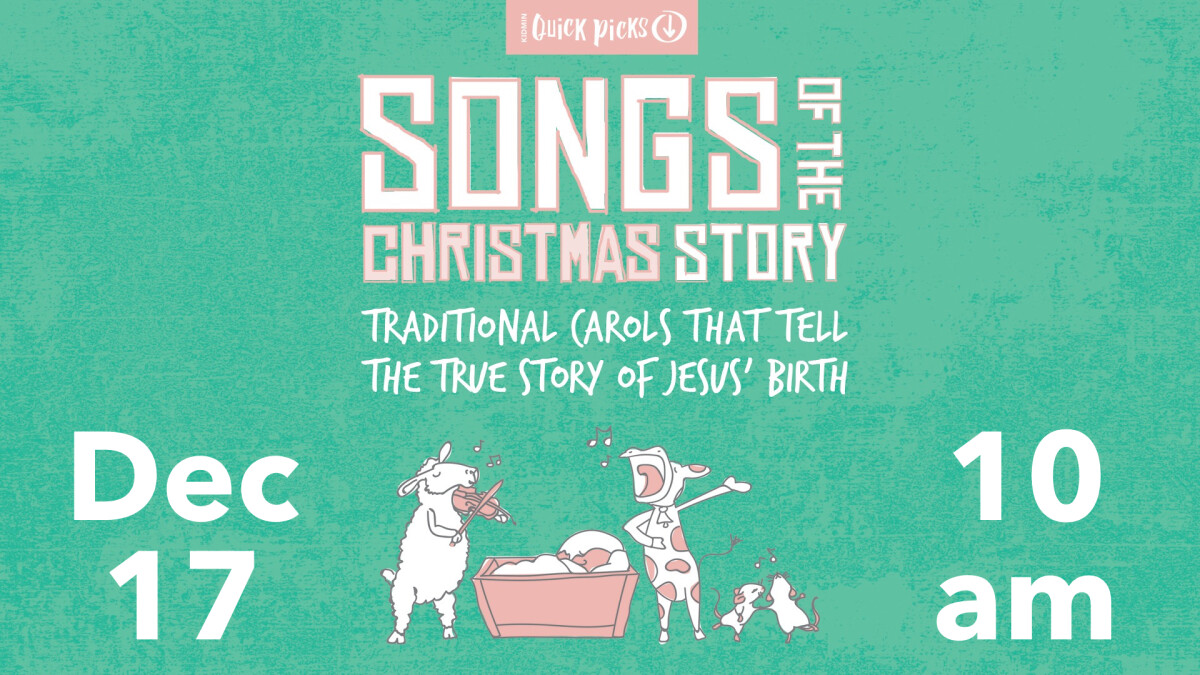 Sunday, December 17, 2017
,
10:00 AM - 11:00 AM
Join Family of Christ for a special worship service at 10:00 am* as our children share the songs of God's plan to send a Rescuer to the world that very first Christmas! Children ages 3 years - 6th Grade will be a part of this wonderful Children's Ministry Christmas Program: "Songs of the Christmas Story."

The songs of Christmas provide more than holiday cheer. For hundreds of years, traditional carols have told the true story of Jesus' birth, and they have stories of their own to tell!

Questions? Contact Vanessa Schweiger at .
*There will be no 8:00 am worship service on Sunday, December 17.